Enjoy your holidays to the full with Alpine earplugs!
Really enjoying your summer holiday! How will you be doing that? By making a long-distance flight to the tropics? Partying with friends at the beach? Relaxing with the whole family at the campsite? Or are you planning a beautiful tour on your motorbike?
Whatever your plans, do not let your holiday joy be ruined by snoring campers, noisy hotel rooms, ear infections caused by contaminated water, sore or clogged ears due to air pressure differences in the plane, hearing damage from loud music, or a ring in your ears due to wind noise underneath your helmet. Be sure to put some earplugs on your packing list and save yourself from many holiday troubles.
Table of Contents
1. Alpine Earplugs for Earache and Clogged Ears caused by Air Pressure Changes during Air Travel
Does your vacation start on an airplane? Then you may experience tedious and even painful pressure on your ears during take-off or landing. Some travelers are still bothered by clogged ears or deafness days after landing, which is not very pleasant and may even ruin your trip. Make sure your Alpine earplugs FlyFit are in your hand luggage.
The earplugs' filters regulate the pressure difference between the middle ear, the nasal cavity, and the pharynx, like the valve. This prevents painful pressure on the eardrum. The exhausting engine noise and bustle of passengers is also muted. Speech remains audible, though. Feel free to nap during the flight, as the earplugs still feel comfortable lying on one ear.
They have soft and flexible filters for extra comfort. This means: arriving well-rested and enjoying your vacation even more! You can take the Alpine Pluggies Kids earplugs along with you against children's earaches on the plane.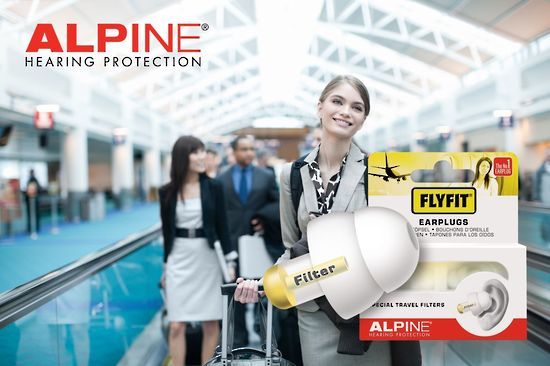 2. Sleep deprivation due to noisy hotel rooms or snoring campers
When you want to nap during your vacation, the tourists in the room next to you have entirely different plans. Good Earplugs for Sleeping prepare you for noisy hotel rooms or snoring campers. Also very useful if you sleep in the dormitory of a hostel!
The Alpine SleepSoft Reusable earplugs have a high level of attenuation and are made of a soft material that adapts to your ear's shape. Just like the Alpine earplugs for flying, they have flexible filters and are perfect for people who sleep on their side. Is your alarm clock set for an excursion? Don't worry; it will remain sufficiently audible.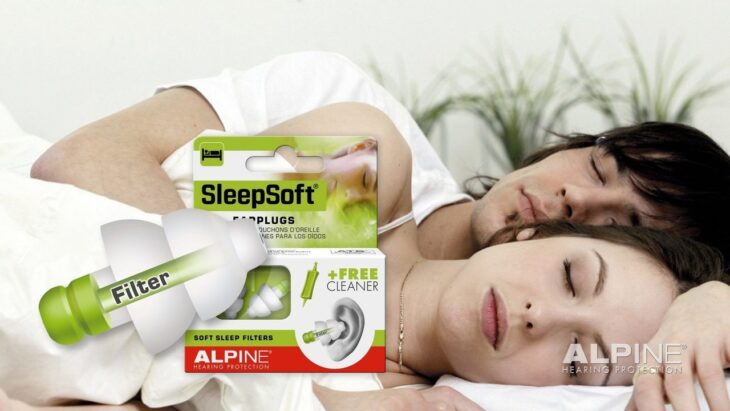 3. Earache or ear infection after swimming
Bacteria and fungi in water can cause inflammation of the ear canal. After swimming, the moisture level in the ear is higher, and the acidity is lower. This increases the risk of infection. You do not want an ear infection, especially during your holiday.
Don't forget to pack Alpine SwimSafe earplugs for yourself and the Alpine Pluggies Kids earplugs for children under 12. The earplugs keep the water out of the ears, so you can swim without having to worry. They are also ideal if you suffer from unpleasant pressure on your eardrums when getting water in your ears.

4. Tinnitus after riding a motorbike
If you get off a bike after a long ride, you may feel like the wind is still rushing past your ears. This sound indicates that deep down in your inner ear, the cilia are overburdened. These cilia are essential for hearing. The hard noise of the wind damages them.
If this happens, you will notice you start hearing less or hearing a permanent buzz or ringing in your ears. This damage cannot be reversed. Remember to use earplugs when riding your motorbike. Alpine's special Alpine Motosafe PRO Earplugs are super comfortable underneath your helmet. Even on long rides. They have flexible filters for extra comfort.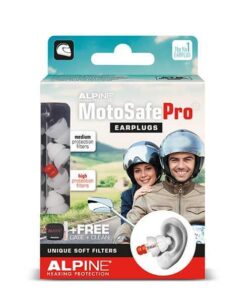 5. Hearing loss or ringing in your ears from loud music
Make sure you do not return home with a permanent ringing in your ears after nightclubbing! Enjoy the music, but do wear hearing protection. This applies to all events where loud music is played: Alpine PartyPlug Pro Earplugs filter out the harmful noise.
The music experience is preserved, and conversations remain audible. Win-win-win! The earplugs are comfortable all day and night long and are almost invisible in your ears. MusicSafe Pro Earplugs are the ONLY hearing protection for musicians, with three exchangeable filter sets for low, medium, and high protection!
Are you taking a child to an event with loud noises? Protect your children's ears with the Pluggies Kids earplugs or Muffy Earmuffs. We have the Alpine Muffy Baby Earmuffs for the tiny ones (3-36 months).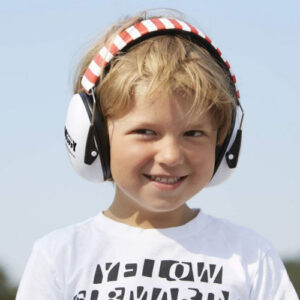 6. Noise-induced hearing loss and tinnitus due to DIY jobs

Summer is the perfect time to pick up a renovation or other do-it-yourself projects. Or you may thoroughly redo your garden. When wearing hearing protection, you'll be working on your house comfortably and sensible. A lot of tools produce a harmful loud noise. Earmuffs from the DIY store may be warm and sweaty in the summer.
This makes them comfortable Alpine WorkSafe Reusable Earplugs are perfect for DIY jobs. The reusable earplugs filter out harmful noise but let through warning signals and speech. Thanks to the included carrying cord, you can easily hang them around your neck when you take them out for a moment. The extended stem makes it easy to insert and remove. Are there any children near? Don't forget their sensitive ears as well.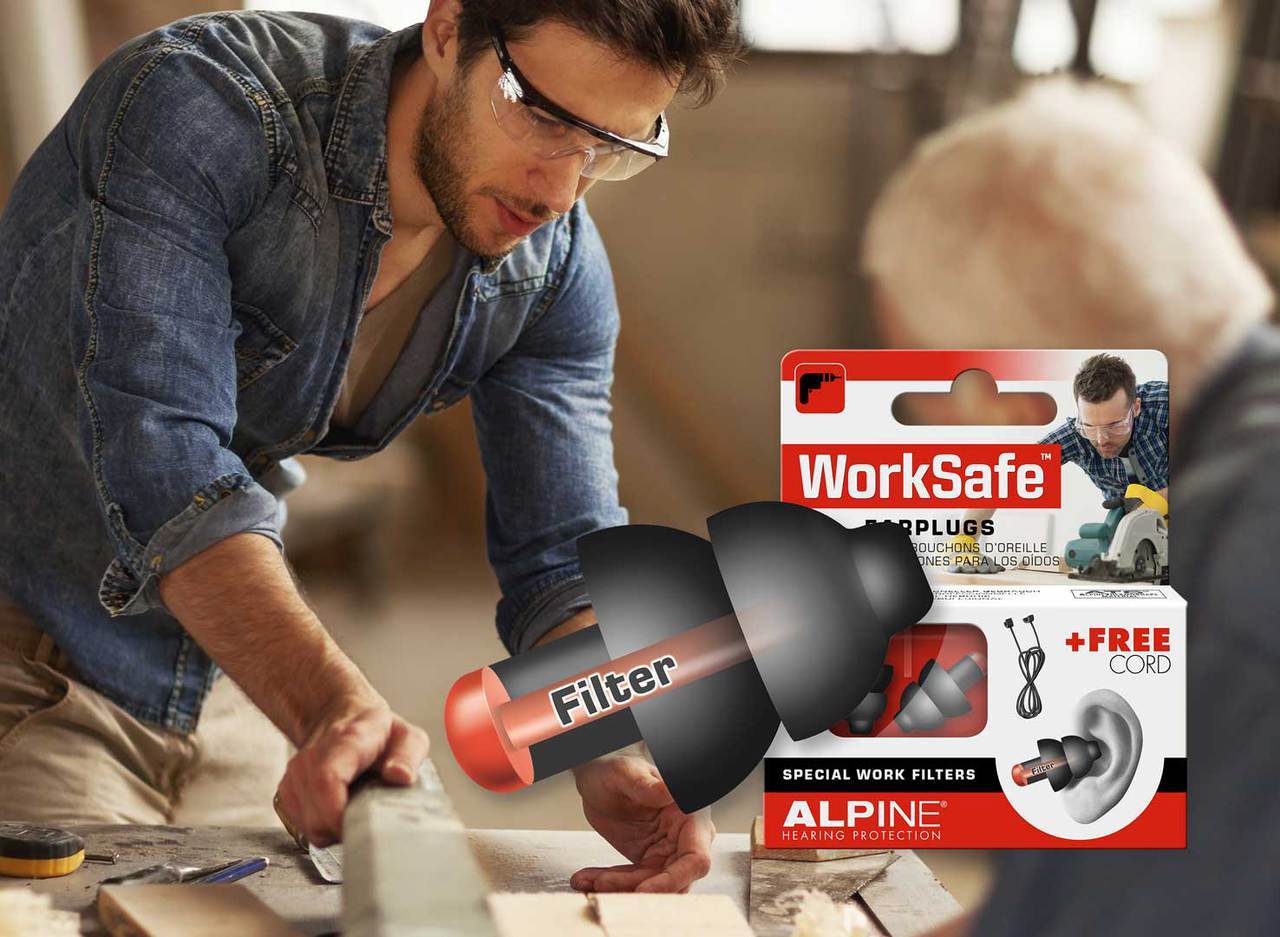 Conclusion
In conclusion, Alpine Earplugs provide a helpful way to get better ready for any season. With the aforementioned six major benefits, these earplugs can greatly improve your holiday experience.
With Alpine hearing protection, you are well-prepared and can enjoy your well-deserved vacation!