A recent survey of 3,000 people revealed that only one in six, that's just 16% of people asked, know how to sleep well. Maybe you are one of the many people struggling with sleep and looking for earplugs for sleeping. There are many types of earplugs on the market today but not all are suited for sleep. In this article, we will review some of the best types of earplugs for sleeping.
Table of Contents
Best Types of Earplugs for Sleeping
The majority of us spend one-third of our lives asleep, yet sleep deprivation is the one thing most people don't want to talk about.
When it comes to earplugs for sleeping, we usually have two options: either disposable earplugs or reusable earplugs. Which one should we use for the long term and why?
The answer is not that simple. To help you decide on what would be the best earplug for you, here are a few facts about each type of earplug.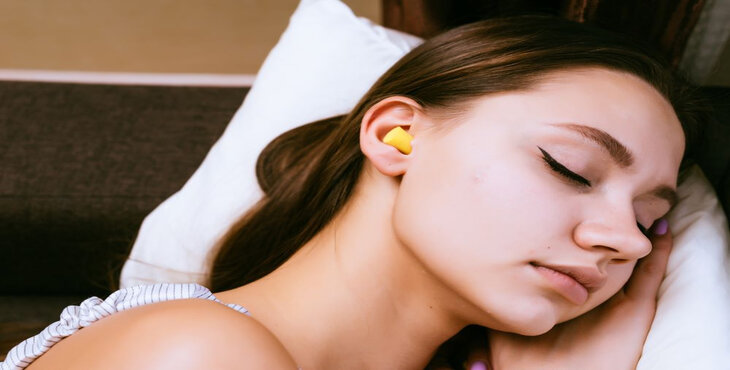 One of the most common sleep-related complaints is noise pollution. If you live in a noisy area if you are a shift worker, have traffic outside your window, or are dealing with a snoring partner, it can be difficult to get enough quality sleep. The best earplugs for sleeping can help! Earplugs have been proven to be very effective at reducing noise and blocking sound.
How to Choose the Right Pair of Earplugs
Choosing earplugs may at first seem like an easy thing to do, but once you delve into the world of earplugs, there are many different types and it can be hard to decide which is best for you. The most important thing is that you find one that fits your needs. You need to choose between disposable earplugs or reusable earplugs.
You have two choices when it comes to selecting earplugs for sleeping. You can go with a disposable earplug that you may need to discard after only a few uses or you can select earplugs that are reusable earplugs for sleeping and meant to last for many, many uses. Which one is best for you?
Disposable Earplugs vs. Reusable Earplugs
The benefits of Mack's Original Soft Foam Earplugs earplugs are that they are inexpensive and you don't have to worry about destroying them when you're done with them. Disposable earplugs are also convenient for people who have a habit of losing their earplugs, for those who have sensitive ears, and for those who are worried about hygiene.
Disposable earplugs are convenient because you can use them once and then throw them away so you don't have to worry about them being contaminated with dirt or germs as with reusable earplugs.
Reusable earplugs can be washed in water for disinfecting purposes and can be worn time and time again. It's important to make sure you purchase either soft foam earplugs or silicone ones, depending on what works best for you.
Soft foam earplugs are usually better if you're having difficulty sleeping at night from snoring noises. At the same time, silicone material blocks more sound from entering your ears when sleeping during the daytime. They are both made of durable materials.
When choosing between noise reduction and sound blocking, noise reduction reduces sounds by about 15 decibels, while sound blocking reduces sounds by up to 33 decibels for maximum noise reduction. The best earplugs for sleeping with a snorer are ones with a higher noise reduction rating.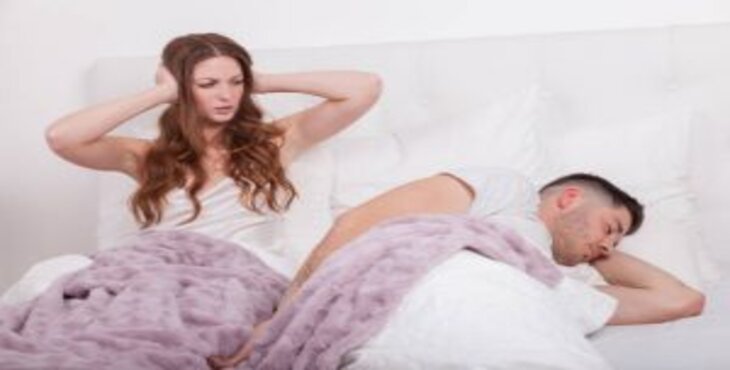 Choosing between Disposable and Reusable Earplugs
There are many options when it comes to earplugs. The choice of what earplugs to purchase often depends on personal preference. However, there are advantages and disadvantages to each type of earplug that should be considered before deciding which one will work best for your needs. In general, reusable earplugs offer more comfort and ease of use but can be higher priced.
Disposable earplugs are cheaper because they need to be replaced after a few uses. Alpine Sleep Deep Reusable Earplugs can be washed with soap and water and reused time and time again, making them less expensive over time. They also allow you to control exactly how much sound is being blocked out of your ears. A soft foam material has excellent noise-blocking properties but they do not last as long as silicone reusable ones.
Types of Foam Ear Plugs
Soft foam earplugs are typically considered to be among one of the most comfortable options. Because they're made from an extremely soft material, these types of earplugs are perfect if you have sensitive ears.
Another advantage to foam earplugs is that they're lightweight, so it doesn't take much force to compress them and insert them in your ears. Foam earplugs, much to your surprise to know this, are not a one-size-fits-all-all.
One of the best things about foam earplugs is that we stock them in various sizes, making it easier for you to find the one that works best with your ear canal. Soft foam earplugs produce a higher noise reduction rating than reusable earplugs.
Children have smaller ear canals than adults. Alpine Hearing Protection has designed an awesome earplug for children to block sound and water! Women typically have smaller ear canals than men.
Research has also shown that Africans and Asians have particularly smaller ear canals than Caucasians. Macks have designed earplugs, especially for people with smaller ears.
In addition to different diameters, ear canals also come in different shapes. Many ear canals are round. However, some are distinctly oval or even have a slit opening. The later Earasers Hearing Protection has superbly captured with their Peace and Quiet Reusable Earplugs!
Some people may have trouble rolling or squishing a foam earplug due to arthritis or similar. This is when a reusable earplug would best suit.
Whilst many cheaper brands flood the market, we choose to pay more for our products and choose only to supply high-quality, hypoallergenic earplugs that are suitable for people who have very sensitive skin or who are prone to allergic reactions.
Types of Silicone Ear Plugs
Silicone earplugs are one of many types of reusable earplugs. Sound-blocking ear plugs are used to help people sleep at night by blocking sound from their environment. Reusable silicone earplugs are good because they don't create pressure in your ears like foam or cotton earplugs.
They also provide softer and smoother sealing around your ears that is gentler on sensitive skin and provides more comfort over extended use. The benefits of silicone ear plugs are that they are reusable, eliminate the need for frequent purchases, and can be washed and disinfected between uses to avoid bacteria accumulation.
They typically feature a finger grip design for ease of inserting/removing.
Benefits and Advantages of Silicone Ear Plugs
Silicone earplugs are made of medical-grade silicone, which means they won't irritate your skin and are super soft. They also provide excellent sound blocking capabilities, plus they're hypoallergenic so they're good if you have sensitive skin or allergies. The earplugs are designed to be tapered and collapse in the ear canal, so they tend to fit all ear sizes.
The benefits of reusable earplugs are that you'll save money by not having to buy new ones regularly. You'll also be reducing waste by using less plastic in our landfills. Additionally, when you wash your silicone earplugs with soap and water, make sure to dry them off before putting them back into their carrying case so they last much longer!
Silicone is also non-irritating because it doesn't absorb moisture or sweat as easily as foam does; therefore, preventing possible bacteria growth or infection from occurring within your ears.
Disposable vs. Reusable Earplugs
Disposable earplugs are often cheaper in the long run, although they may not fit as well as reusable ones. Soft foam earplugs also tend to block out more noise than reusable ones – so they're better if you want something specific like sleeping without a snoring partner bothering you.
Disposable earplugs will work well if you only want something to sleep with for one night and then just toss away in the morning; perfect for trips away. Reusable earplugs are better for people who plan on sleeping with them for more than one night. People who go camping regularly, have noisy neighbors, or live near heavy traffic should consider these as they're more effective at blocking out unwanted sounds.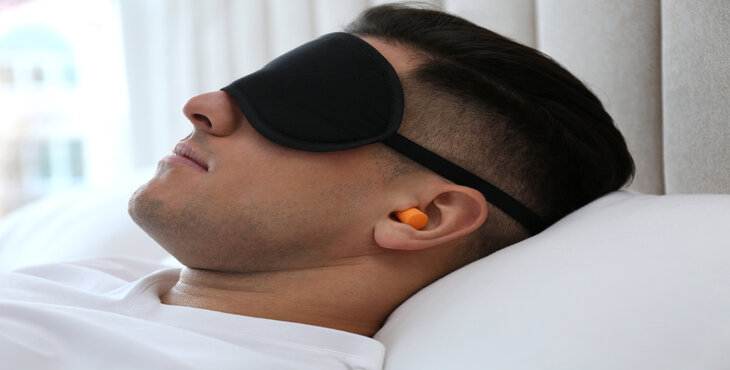 Another type of earplug that's often found on many lists as being best for sleeping is soft mouldable putty earplugs to block noise. Doctors have used them since the 1960s. Putty plugs for sleeping offer several benefits like durability and comfort because they are intended to be worn on the outer ear. A lot of people like this because they don't like the feeling of something in their ear canal. This means they are ideal for side sleepers. Another bonus is that putty earplugs create a watertight seal, so can be used in the water to block moisture from getting in the ears.
We've found trial and error is the best way to figure out which earplugs are best for you.
Our ears, like all of our body parts, come in all different shapes and sizes and earplugs are not a one-size-fits-all option. If your earplug is too large, it will not fit in your ear canal properly, it won't provide the protection that it is designed to, and it will fall out. Similarly, if your earplug is too small, it will not create enough of a seal therefore not blocking the sound as it is intended to, and again, it could potentially fall out.
The great news is that our earplug manufacturers know this and design and produce hearing protection in different sizes.
There's also a trick to making sure your earplugs are put in right too! Pull the top part of your ear up and out to open the ear canal, then slide the earplug into place. If it's a soft foam earplug, you must hold your finger on the base of the earplug and wait 20-30 seconds for the foam to expand fully. That's one of the benefits of reusable earplugs that people love. You can just pull out your ear and slide them in, and done!
We suggest people try our super popular Alpine Sleepsoft Reusable Earplugs in conjunction with our disposable Variety Pack Earplugs (you get to choose a number of different earplugs to try first). That way can find the ones that bring you silence for a good night's sleep!
Conclusion
At the end of the day, what works for one person may not be the best solution for the next. I can say, though, that once you find your perfect noise-blocking earplugs for sleeping, you will not let it go!