The most effective DIY way to remove earwax. Pro Rinse Earwax Removal Kit assist you remove excess earwax to have healthy ears and hear more clearly.  It is a safe, non-invasive, and painless way to remove earwax at home. 
Cotton tipped earbuds are considered to be ineffective and potentially dangerous by many doctors.  They can push earwax further back into the ear canal and damage the eardrum. Using a Pro Rinse Earwax Removal Kit is an ideal way to keep your ears free from excess wax build up.
The kit contains all the necessary tools for safe removal of earwax in 3 easy steps. Simply place 5 – 10 drops os Earwax Removal Drops into the ear, then insert included reusable earplugs. Wait a few short minutes and remove earplugs… Voila!!
If a any build up of wax remains, attach the silicone tip to the bellow syringe, fill with warm water and gently flush your ear canal. The water will help to soften and remove any built-up wax.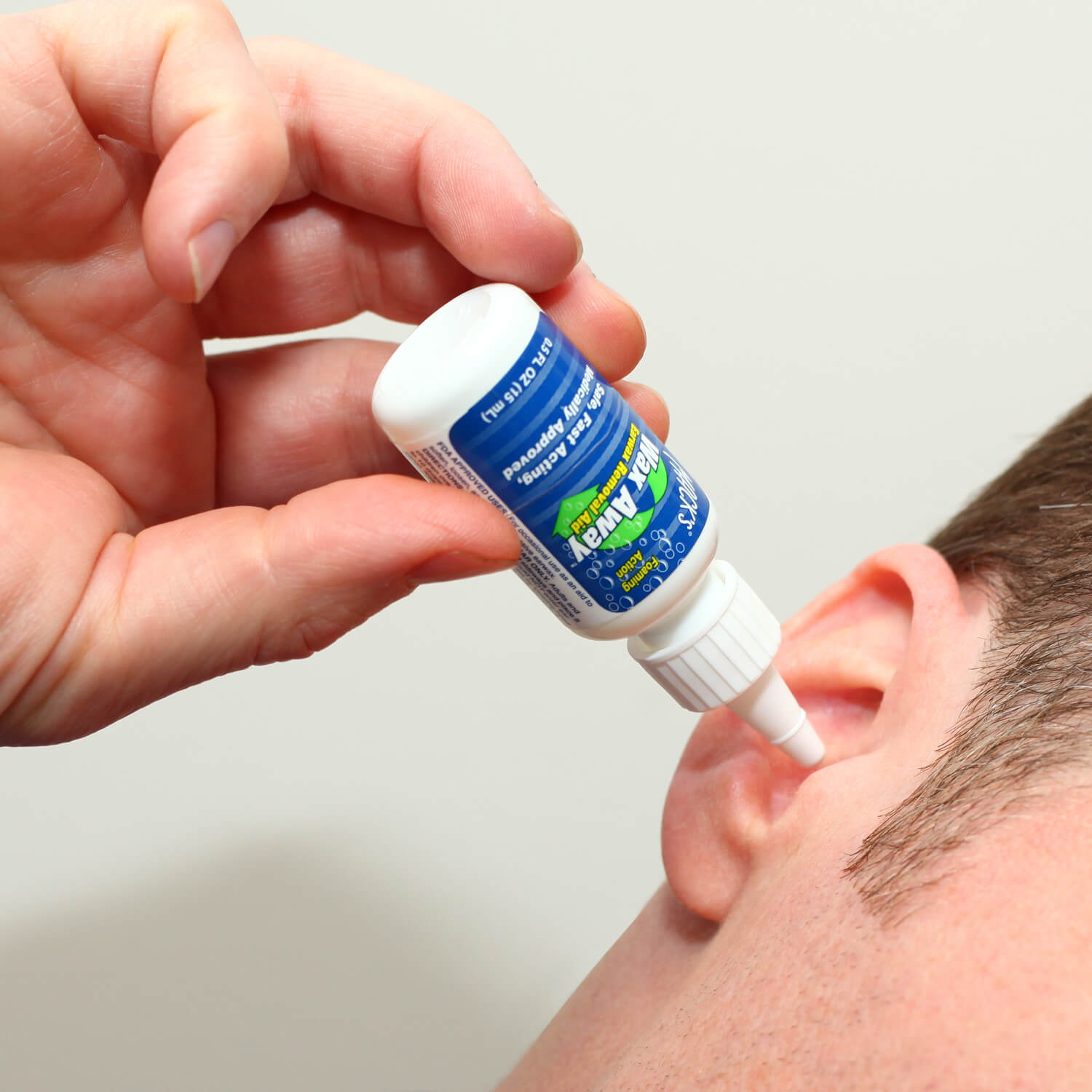 Safe for use with Hearing Aids
The Pro Rinse Earwax Removal Kit is a safe and effective way to remove excess ear wax at home. Try it today for your peace of mind!   The kit includes: Earwax Removal Drops, Reusable Earplugs, Bellow Syringe, Silicone Tip and Instructions for use.
With all these tools in your kit, you can easily remove earwax and get the relief that you need. So don't wait any longer, order now and start enjoying better hearing today!
Kit Includes:
Super Soft Rinse Tip on Bellow Syringe

Foaming Action Earwax Removal – Moisturising Carbamide Peroxide Drops

Mack's AquaBlock Earplugs (to hold drops in ears, allowing user ability to move about while treatment is underway)

Ear Wash Rinse Tub
Unique Tri-Stream Tip
Reduces risk of over insertion

Directs water against ear canal wall, virtually eliminating risk of eardrum perforation

Prohibits pressure build-up during rinse action
Super Soft Rinse Tip on Bellow Syringe
Easy-to-hold / Easy-to-use

Provides control of rinse-flow rate

Works with Tri-Stream Rinse Tip
The ProRinse is designed to gently draw out excess wax build-up without causing any discomfort or irritation to the ear canal. Plus, it's simple enough for you to use on your own, so you don't have to worry about taking extra trips to the doctor.
No more waiting for hours in a clinic or dealing with the hassle of other earwax removal methods – Macks ProRinse Earwax Removal Kit is here to help! Give it a try today