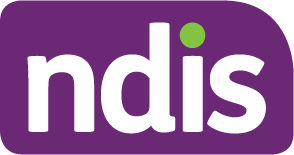 Sleep and Sound happily provided a range of products to NDIS participants.
The National Disability Insurance Scheme (NDIS) provides individualised support for people with disability, their families and their carers.
How to place an order
To place an order for any items purchased through this site, if you are an NDIS participant, please follow these simple steps.
If you have a self-managed fund, simply place your order online using your payment method of choice. Pass on your invoice to NDIS when it's time to file. Your order will be processed and shipped same day.
NDIS Managed / NDIS Agency Managed
If you have an NDIS Managed fund, simply place your order online using "Direct Bank Transfer" at checkout – please note no payment is required by you. Alternatively your care plan manager or provider may place the order online for you. You will be emailed a copy of your invoice, then simply pass this invoice onto your care provider for payment. Once payment has been received, we will process and ship your order. This generally only takes a day or two – pending your provider.
We're here to help!
If you would like to talk to one of our friendly staff about any of our products, please reach out and give us a call on
1300 556 366
or drop us a line at
in**@sl***********.au