These earplugs were developed specifically for sleeping, providing ultimate comfort and maximum noise reduction. The unique 3D shape of the earplugs follows the natural contours of your ear canal, so they stay in place and don't cause pain for side sleepers. They're also made with a revolutionary sound-absorbing gel that provides maximum noise reduction for noise from your surroundings and snoring. Alpine Sleep Deep Earplugs offer a medium noise reduction value (SNR) of 27 dB, which means most noise from your surroundings will be reduced, allowing you to sleep through the night!
Discover Tranquil Nights with Our Sleep Solutions
Embark on a journey to serene nights with Sleep and Sound's curated Sleep Solutions. Explore an array of meticulously crafted products designed to transform your sleep sanctuary into a tranquil haven. Our collection caters to every sleep need, from plush pillows that cradle you in comfort to cutting-edge sleep technology that ensures restful nights. Indulge in the luxury of premium bedding sets, embrace the serenity of sleep masks, and experience the soothing embrace of weighted blankets. Discover a world where tranquility meets innovation. Elevate your sleep experience with Sleep and Sound—where restful nights are a dream and a nightly reality.
Experience Healthy Sleep, the Australian Way
G'day to all Aussies seeking that perfect night's rest! At Sleep & Sound, we celebrate our sunburnt country's unique spirit and lifestyle. Just as our land is diverse – from the rugged outback to serene coastal lines – so are our sleep needs. We understand that in this vast landscape, sleep is more than a necessity; it's an art, mastered the Australian way. Our collection at Sleepandsound.com.au reflects this essence, offering a blend of traditional comforts and innovative solutions. Whether you're in bustling Sydney or tranquil Tasmania, let's ensure every Australian wakes up refreshed. Dive in and find your perfect sleepmate with us.
Unlock Restful Nights with Our Sleep Machines
The key to a restorative night's sleep might just be a click away. At Sleep & Sound, our state-of-the-art sleep machines are designed with the modern Australian in mind. Tossing and turning, interrupted sleep, or the challenges of urban noise are no match for our sleep solutions.
Harness the Power of Sound
From the gentle hum of the outback at dusk to the lull of coastal waves, our machines encapsulate the very heart of Australia's sleeping solutions, creating an ambiance that ensures you sleep well every night.
You can find the perfect blend of sounds that resonate with your sleep style with customizable settings. Maybe it's a blend of rainforest drizzles and distant thunder, or perhaps the silent whispers of desert winds? With Sleepwell Solutions, you decide.
Compact and User-Friendly
Our sleek Sleepwell design ensures that these machines seamlessly fit into any bedroom aesthetic. Plus, with easy-to-use controls, drifting into dreamland with our sleep solutions Australia range has never been more straightforward.
Life is too short for sleepless nights. Experience the transformation that our sleep machine offers. Rediscover the joy of waking up truly refreshed, ready to seize the day.
Choose Sleep & Sound. Choose restful nights.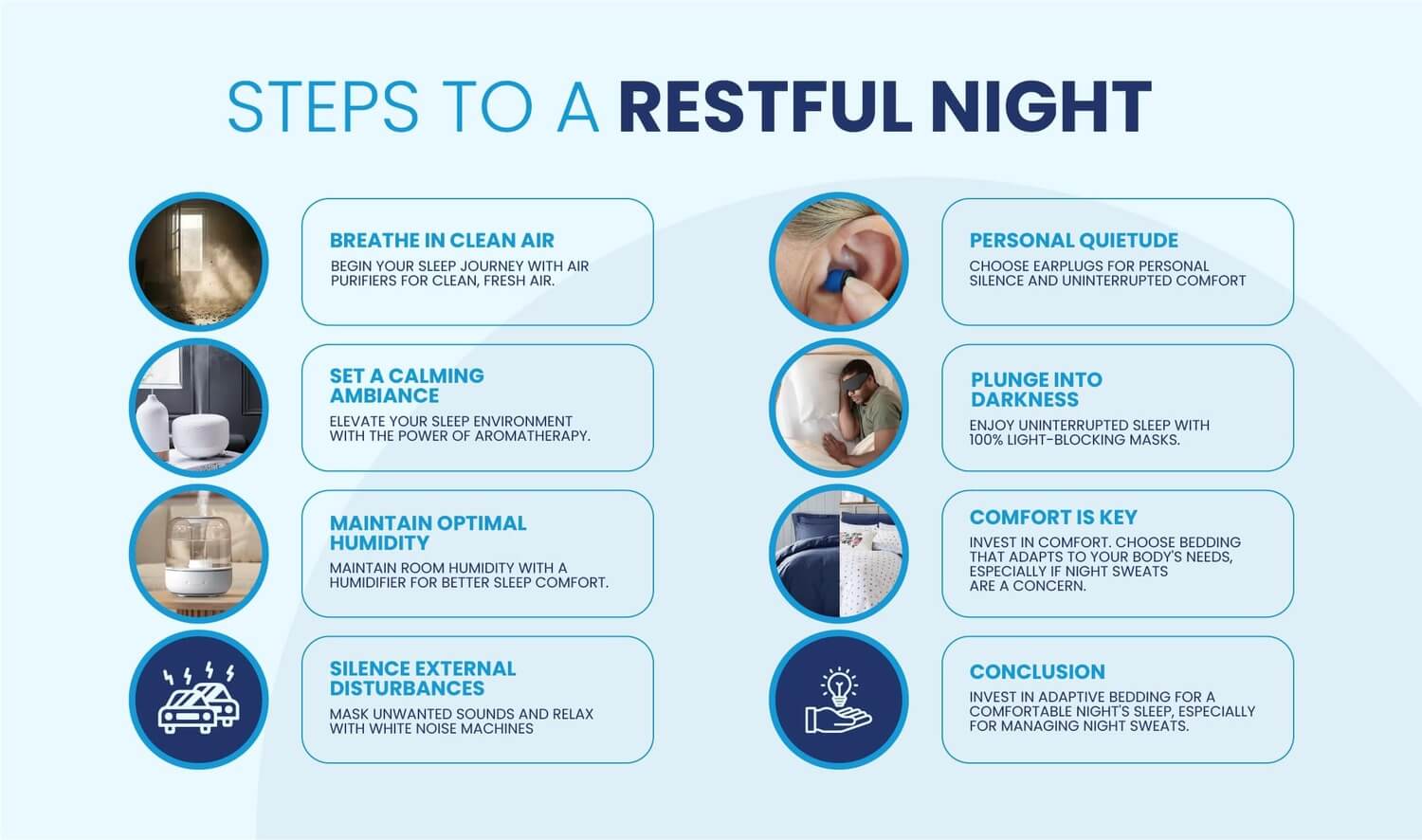 Wide Range Of Sleep Solutions available at sleepandsound.com.au
Sleep is paramount to our well-being and overall health, yet many of us struggle with disturbances hindering a restful night. Recognizing the diverse challenges people face in their quest for peaceful slumber, SleepAndSound.com.au presents an array of meticulously curated products designed to address various sleep concerns. From environmental factors like air quality and ambient noise to personal issues like snoring or night sweats, their range promises to transform your bedtime into a rejuvenating experience. Dive into our breakdown of these solutions to find the perfect fit for your sleep needs.
Air purifiers cleanse the indoor environment by removing airborne particles, pollutants, and allergens, thereby promoting healthier sleep. A cleaner air space reduces the potential for sleep disturbances caused by allergies or respiratory issues.
Diffusers emit soothing aromas from essential oils, setting a calming ambiance. Humidifiers maintain optimal room humidity, preventing dryness which can disturb sleep. Together, they ensure a restful atmosphere in the bedroom.
Pure essential oils can create a tranquil environment when diffused, aiding relaxation and sleep. Popular choices like lavender and chamomile are renowned for their calming properties and can enhance sleep quality.
Mouth guards can alleviate nighttime teeth grinding (bruxism), preventing dental damage and reducing jaw pain. They provide a protective barrier between the upper and lower teeth, promoting undisturbed sleep.
White noise machines mask disruptive sounds in the environment, offering a consistent auditory backdrop. This helps in falling asleep faster and ensures a deeper, uninterrupted sleep throughout the night.
Earplugs provide an effective solution against external noises. They're comfortable for long-duration use, ensuring noise isolation for a peaceful night's rest.
These masks guarantee complete darkness, crucial for inducing the body's natural sleep hormones. Perfect for daytime naps or areas with ambient light, they help achieve a deeper level of sleep.
Snoring solutions range from positional devices to nasal strips. These products improve airflow and reduce vibrations in the throat, aiding both the snorer and their partner to sleep peacefully.
Products for night sweats include specially designed sleepwear and bedding materials. They wick away moisture and regulate body temperature, ensuring a cool and comfortable sleeping environment.
By investing in these sleep solutions from SleepAndSound.com.au, individuals can greatly enhance their sleep quality, ensuring they wake up refreshed and revitalized every morning.
FAQs
Do your products cater to specific sleep issues like snoring or insomnia?
Absolutely! Our product range includes solutions for snoring, night sweats, insomnia, and more. Explore our sleep solutions category to find the perfect fit for your needs.
How do air purifiers help in promoting better sleep?
Our air purifiers remove airborne allergens, pollutants, and particles, creating a cleaner breathing environment. This can be beneficial for those with allergies, respiratory issues, or those simply wanting a fresher bedroom atmosphere.
Are the essential oils on your platform pure and natural?
Yes, we offer only 100% pure essential oils. They're known to promote relaxation, enhance sleep quality, and set a calming ambiance.
How often should I replace my mouthguard for sleeping?
Depending on wear and tear, a typical mouthguard can last anywhere from 6 months to a few years. It's important to inspect it for signs of deterioration regularly.