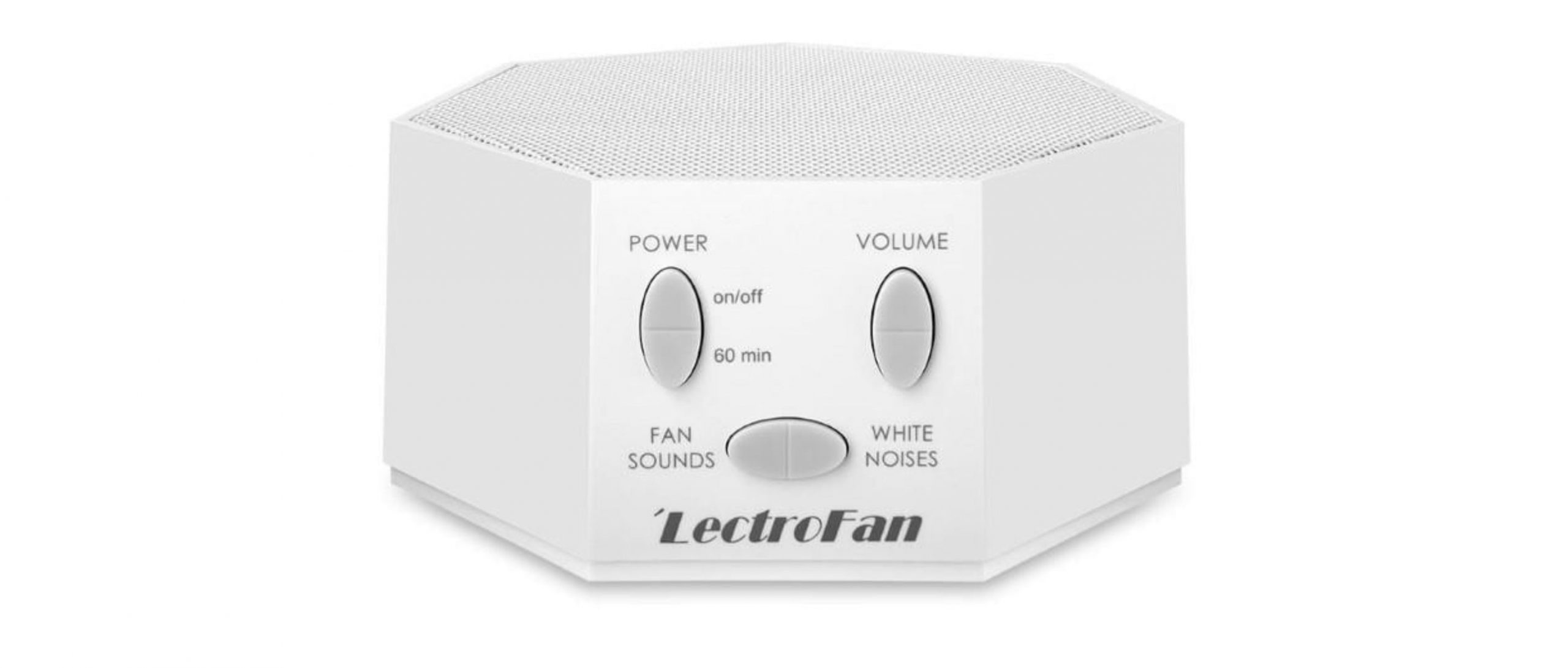 Yes, white noise machines can help to block snoring. Our hearing still works when we are asleep, so any tiny sound, movement, let alone snoring noises, are likely to make you stir. By playing a soft static sound into the room, white noise machines help you sleep better, so that you wake up refreshed and ready to face the day! The machine effectively creates a masking effect, which can help to reduce the impact of snoring on your sleep. In addition, the gentle background noise can also help to reduce stress and anxiety levels, promoting deep and restful sleep. So if you're struggling to get a good night's sleep due to snoring, a white noise machine could be the answer.
The Yogasleep Duet White Noise Machine was designed with your little one's sleep in mind. This all-in-one multi-sound white noise machine and night light has all the features you need to help fall asleep faster and stay asleep. With its compact, streamlined design and Bluetooth wireless speaker, the Yogasleep Duet is perfect for any nursery or bedroom, for travel or taking with you on your next holiday.
snoring can be a sign of obstructive sleep apnea (OSA), a common but often undiagnosed sleep-related breathing disorder. OSA is marked by repeated pauses in breathing during sleep due to partial or complete collapse of the airway. People with sleep apnea tend to snore loudly with periods of silence as breathing stops. When they resume breathing, there may be a snorting or gasping sound. In some cases, snoring may be the only symptom of sleep apnea. However, people with OSA often also experience daytime fatigue, morning headaches, and difficulty concentrating. If you snore and experience any of these other symptoms, it's important to see a doctor for a diagnosis. There are treatments available that can help improve the quality of your sleep and reduce the risk of serious health complications.
A blocked, congested or stuffy nose is one of the leading causes of snoring. Many snorers will notice they cannot breathe well through their nose, and instead have to breathe via their mouths. Colds & allergies can worsen snoring because they cause nasal congestion and swelling of the throat. Sometimes, deviated septums can cause snoring. People with enlarged tissues & tonsils that restrict airflow are more likely to snore. If you're dealing with a cold, you can use a humidifier at night to keep your nasal passages moist. You can also try sleeping on your side or using a pillow to prop up your head so that gravity doesn't cause your tissues to block your airway as much. In some cases, snoring is a sign of sleep apnea, a serious condition that requires medical treatment. 
Alcohol before bed, it causes your throat and mouth muscles to relax. This can lead to snoring. But alcohol can also have a bigger impact on the quality of your sleep. You might fall asleep faster when you drink alcohol. But after you fall asleep, your sleep cycle isn't typical. Alcohol disrupts your sleep cycle. You might spend less time in deep sleep and more time in light sleep. That can leave you feeling tired and groggy the next day. If you snore and drink alcohol, you might want to talk to your doctor about ways to improve your sleep. Alcohol also interferes with REM sleep. That's the stage of sleep when you dream. As a result, you might not get the restful sleep you need. So, if you're looking for a good night's sleep, and regularly drink alcohol before bed and notice impacts on your sleep, it may be helpful to cut back or stop drinking altogether.
While there are a variety of factors that can contribute to snoring, one of the most common causes is excess weight. People who are overweight are more likely to snore and suffer from sleep apnea. This is because extra fatty tissue in the neck can narrow the airway, making it more difficult for air to flow through. As a result, snoring often becomes more prevalent with weight gain. If you're struggling with snoring, consider shedding some excess fat – sometimes as little as 5kgs can often help decrease, if not eliminate, snoring. While it may not be easy, losing weight can be a highly effective way to reduce your snoring and improve your overall health. If you snore regularly, it's important to see a doctor to rule out anything nasty. However, simply making some lifestyle changes can be enough to stop snoring for good.
White noise machines can help to block snoring and improve your sleep!
If you've ever been kept awake by a snoring partner or roommate, you know how frustrating it can be. You might try to elbow them awake or snore yourself just to drown out the noise, but nothing seems to help. Fortunately, there is a solution: a white noise machine. By emitting sounds at a range of frequencies, white noise machines can effectively mask snoring sounds and help you get a good night's sleep. I have found that they work best against moderate snoring; for louder snoring, the machines can still help by making the snores less jarring and disturbing. So if snoring is keeping you up at night, don't suffer in silence–invest in a white noise machine and get some much-needed rest now!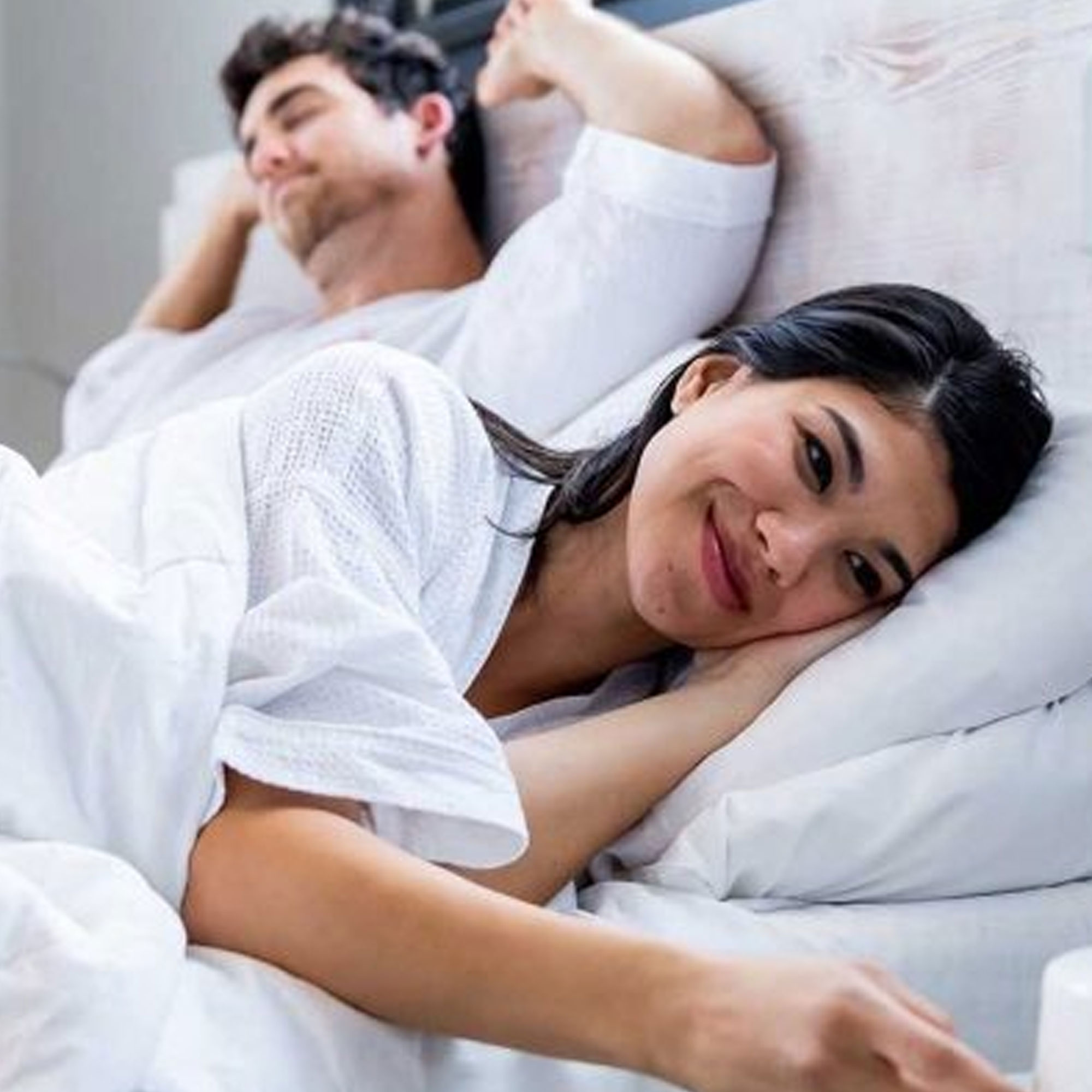 To prevent or quieten snoring, try these tips:
If you're overweight, lose weight.
Sleep on your side
Raise the head of your bed
Nasal dilators
Mandibular mouth guards
Treat nasal congestion or obstruction
Limit or avoid alcohol and sedatives
Quit smoking
Get enough sleep
What is the best White Noise Machine to block snoring?
If you've ever been kept awake by a snoring partner, you know how frustrating it can be to get a good night's sleep. Not only is it disruptive to your sleep, but it can also be difficult to deal with on a day-to-day basis. One of the most effective methods is to use a multi sound machine. These machines produce white noise, which can help block out the sound of snoring. In addition, the machines can also be used to create a peaceful and relaxing environment, making it easier to fall asleep. If you're struggling to deal with a snoring partner, we would highly recommend giving a multi sound machine a try. A multi sound machine can be a simple and convenient way to get the restful night's sleep you deserve.