Armourwear Earwear Bluetooth Earmuffs are the next generation of hearing protection and sound quality. The perfect way to enjoy your music and calls while you're on the job! With Bluetooth technology, this hearing protector lets you conveniently make & receive phone calls while working, all while keeping your ears protected!
From handymen to construction workers, you will find this wireless hearing protector with Bluetooth ideal because it offers superior sound blocking while also being lightweight, with soft ear cushions, making them comfortable enough to wear all day long!
Armourwear's brand-new Bluetooth ear muffs are a cost-effective entry into the Bluetooth market. Tested to Class 5 for Australian standards, you could do far worse than the Armourwear Bluetooth. Don't let the low price fool you, these are high-quality Bluetooth earmuffs made to last.
27.8dB Class 5 hearing protection.
Bluetooth 4.0 allows hands-free calls & music streaming.
Also includes AUX input with a 3.5mm cord for older devices.
Includes Micro-USB port charge with indicator light showing charge status.
LED Bluetooth Indicator
Control volume, track skipping, and answering from the earmuff controls.
Play/Pause Answer Phone – Volume Up/Down – Song Skip
Integrated microphone in the earcups.
Adjustable headband to suit most head sizes.
Bluetooth effective distance: 15/20 meters.
Battery Life 8 hours
3.5 hours to fully charge from the flat.
Performance Tested and Certified
Armourwear Earwear Bluetooth Earmuffs are built to exceed expectations. Performance tested to AS/NZS 1270 standards, these earmuffs boast an SLC80 of 29dB, ensuring top-tier noise reduction and hearing protection.
Impressive Battery Life
With a remarkable 8-hour battery life, these earmuffs stand the test of time. Recharge quickly in just 3.5 hours using the Micro-USB port, and the indicator light keeps you informed about the charging status.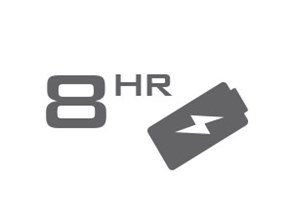 Your Reliable Work Partner
From handymen to construction workers, Armourwear Earwear Bluetooth Earmuffs cater to a wide range of professionals. They embody affordability without compromising on quality, making them a smart investment for those seeking premium Bluetooth earmuffs that stand the test of time.
Listen to your Favourite Tunes at Work, Rest, or Play