Sleep is important for your physical and mental well-being. In this article, you will experience the power of the best sleep solutions curated by Sleep & Sound. From essential oils to white noise machines, we have your sleep needs covered.
Table of Contents
Why a Good Sleep is Important?
A good night's sleep gives your body and mind the time to regenerate, so you can take on the challenges the new day brings with all zeal and energy. It allows your body to heal and repair. But unfortunately, many of us are deprived of quality sleep for various reasons. While some find it difficult to sleep well because of breathing issues when lying down, others simply can't get sleep in noisy environments.
Sleep deprivation can impact your life in numerous ways. Not only does it ruin your health, but it also affects your ability to perform at work, school, or social events. It can result in difficulty concentrating, learning, and interacting.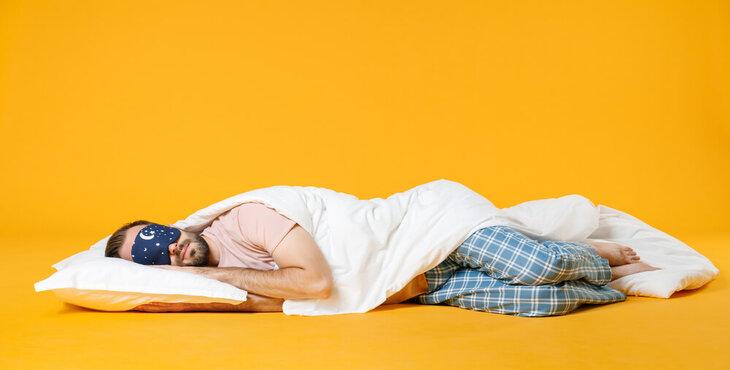 Thankfully, there are best sleep solutions you can try to improve your quality of sleep. Sleep & Sound offers diverse solutions for anyone who has difficulty sleeping due to ambient noise or insomnia in general. If you or any of your loved ones are struggling to sleep better, try these offerings from Sleep & Sound for some amazing results.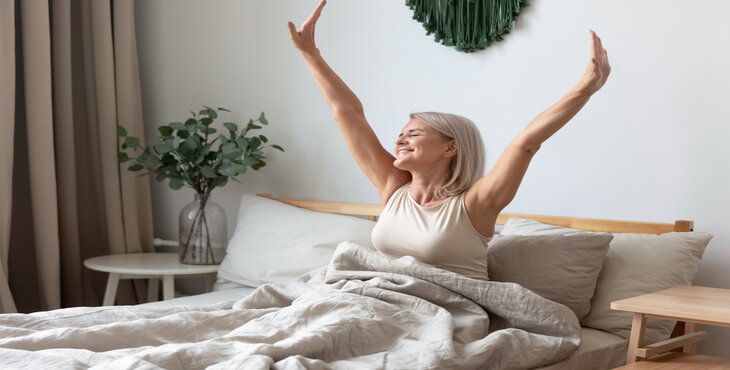 6 Best Sleep Solutions For Tranquil Nights!
1. Pure Essential Oils
Sleep & Sound brings you some excellent aromatherapy sleep solutions, and some of the most popular products in this range are 100% pure essential oils. The Wild Essential's variety pack consists of six 100% pure, undiluted, quality essential oils distilled and bottled in the USA. You can choose between three variants –
Health Essentials
Synergy Blend
Top 6 Single Note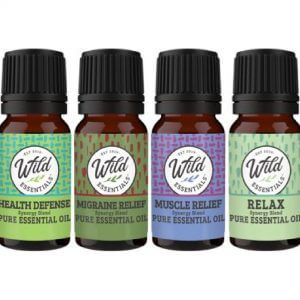 Each oil is quality tested twice to ensure purity and authenticity. Each of these high-quality oils has its own unique fragrance and benefits. They can be used in diffusers, candles, inhalers, or mists. Adding these fragrant essential oils to your bath water or simply using them in a reed diffuser can freshen up your senses and calm your mind. You can also create DIY products with these essential oils, be it body lotions, hair treatments, or serums.
Most of these essential oils improve the quality of sleep by preparing your mind and body to relax.
2. Essential Oil Diffuser
If you need an essential oil diffuser to use the Wild Essentials pure essential oils, Sleep & Sound also has a Crane Adorable Ultrasonic Cool Mist Humidifier. The humidifier also helps with nasal congestion, dryness of skin, dry throat, chapped lips, and nosebleeds. They can prevent cough and cold by adding moisture to your indoor air.
The Personal Ultrasonic Cool Mist Humidifier and Aroma Diffuser comes with a removable 1.3-litre tank and runs for up to 17 hours. It is absolutely noiseless and can dehumidify rooms as big as 18.5 square meters. When the water tank is empty, the humidifier automatically switches off.
It is extremely energy efficient and consumes less power than a 20W light bulb. The Ultrasonic Personal Humidifier and Diffuser are made of BPA-free plastic and are FDA-registered so that you can use them in your home without worries.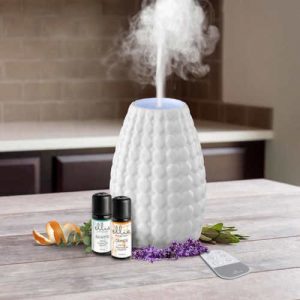 3. Aromatherapy Sleep Mask Set
Sleep & Sound's Redolence Aromatherapy Plush Sleep Mask Set is another great sleep solution to get some much-needed relaxation. The soft and plush, light-blocking sleep mask comes with five aromatherapy pads, two of the most popular essential oils from Sleep & Sound's range, and a pair of earplugs.
The comfortable, slimline masks block 100% light, and the aromatherapy pad induces relaxation and calmness for better sleep.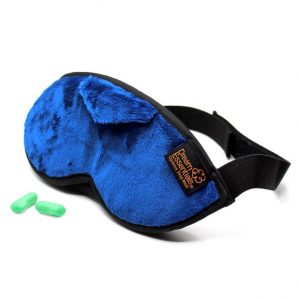 4. White Noise Machine for Sleeping
Ambient noise can be a contributing factor to insomnia. If you could cancel out all the noise and listen to something soothing instead, you could actually sleep much better. Sleep & Sound brings you the Marpac Whish White Noise Sound Machine featuring eight white noise options.
These include 'fan' and the signature Marpac Dohm. It also has nature sounds, meditation soundtracks, and sleep-inducing music.
This is a perfect solution if you also have a baby or a toddler. Carry on with your work as they sleep peacefully under the effect of these calming sounds.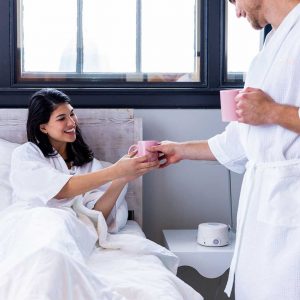 5. Aromatherapy Oil Inhalers
Do you prefer your essential oils in inhalers for convenience? Sleep & Sound offers 100% Pure Essential Oil Aromatherapy Inhalers to maximize essential oils' benefits. In the USA, these inhalers are safe to use, made with non-toxic medical-grade plastic, and contain only 100% pure essential oils.
When properly capped and stored, these inhalers will last you at least 30 days. Choose between a range of options, including the Breathe Easy pack and the Sweet Dreams pack.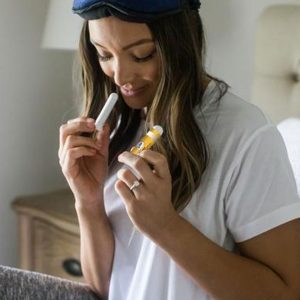 6. White Noise Earbuds
The In-Ear Noise Blocking White Noise Earbuds are designed to help you fall asleep easily and naturally. These comfortable and lightweight earbuds block out all external noise to help you fall asleep faster. Other features include Sleep Monitoring, Personal Alarm Clock, Relaxing Sounds, and 8-Night Full Autonomy.
The machine has an extensive collection of natural, sleep-inducing sounds, like babbling brooks and forest birds, to put you at ease. The Smart Playback feature automatically pauses the soothing sounds when you fall asleep.
The free size fits snugly in all ears, and the long battery life means you don't have to run and grab the charger every day.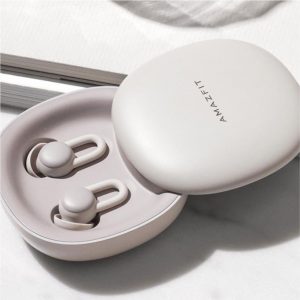 Conclusion:
In conclusion, getting a good night's sleep is crucial for improving our quality of life and general well-being. It is important to keep in mind that the optimum sleep solution may differ from person to person, and that finding what works best frequently requires testing. Try these out and let us know if they helped you or your loved ones get better sleep.
For more effective and convenient sleep solutions from Sleep & Sound, keep following this space.