Introducing the Alpine Muffy Baby Earmuffs! These ear muffs are specifically designed to protect the extra-sensitive hearing of infants against harmful noises and loud music.
They're perfect for taking your little one along to festivals, parades, fairs, firework displays and motor races. The Alpine Muffy Baby Earmuffs is made with a soft and adjustable headband that does not put pressure on the fontanelle. The anti-slip headband and click-system muffs secure a perfect fit.
The Alpine Muffy Baby Earmuffs are lightweight and ensure that a child can rest undisturbed, for example, while travelling. Safely bring your little one along on all your adventures with the Alpine Muffy Baby Ear Muffs! They're available in baby pink, baby blue, and black and each package contains a free Protect & Go bag.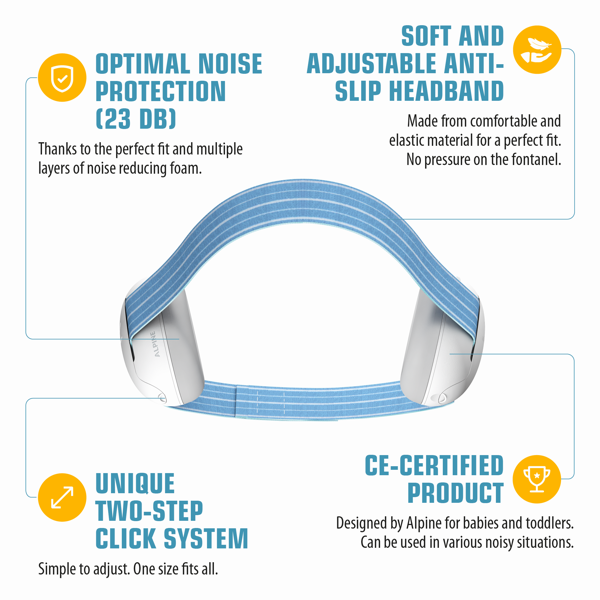 They protect their ears against loud noises but also provide rest and prevent overstimulation by environmental sounds.
Whether it's a music event, a busy city centre, a noisy ride or flight or loud fireworks, the earmuffs will keep your baby's ears safe and make it easier to sleep through the noise.
.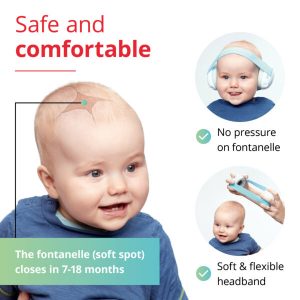 Sleep Well on the Move
The Alpine Muffy Baby also ensures that your child can sleep undisturbed while you are on the move. Ideal for example if accompany you to a restaurant or on your travels. Wearing the ear protector can also benefit babies and toddlers who are prone to overstimulation caused by noise.
Comfortable & Great Fit for all Bubs
The soft, elastic headband can be adjusted simply to the correct size. This is because the band is fitted with a convenient hook and loop closure. The two individual ear caps can be slid easily onto the headband. Then you lock them in place in the right position. This unique ear protector is suitable for babies and toddlers. The Alpine Muffy Baby Earmuffs are available for older children.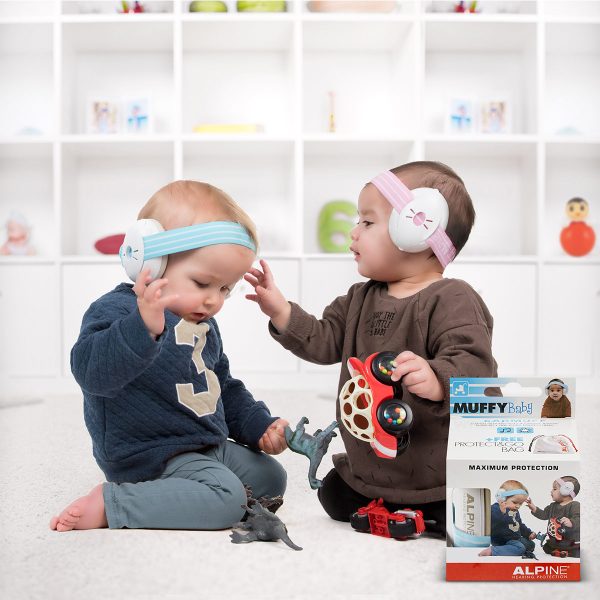 Choice of 3 Great Colours
Choose from three great colours:
Aqua & White
Baby Pink & White
Black & White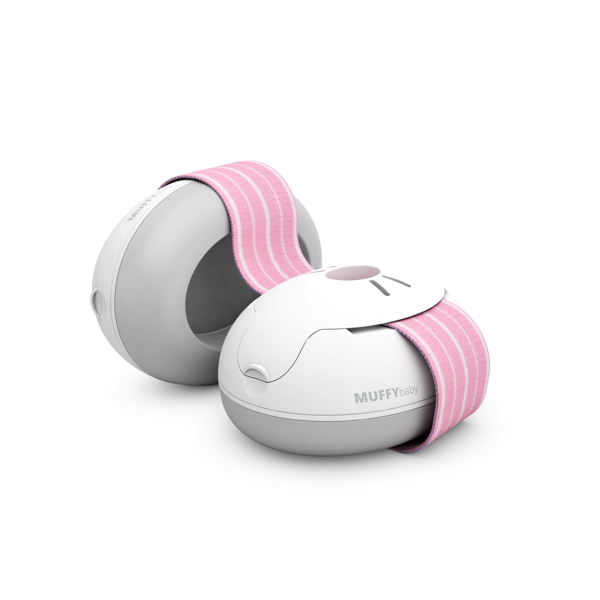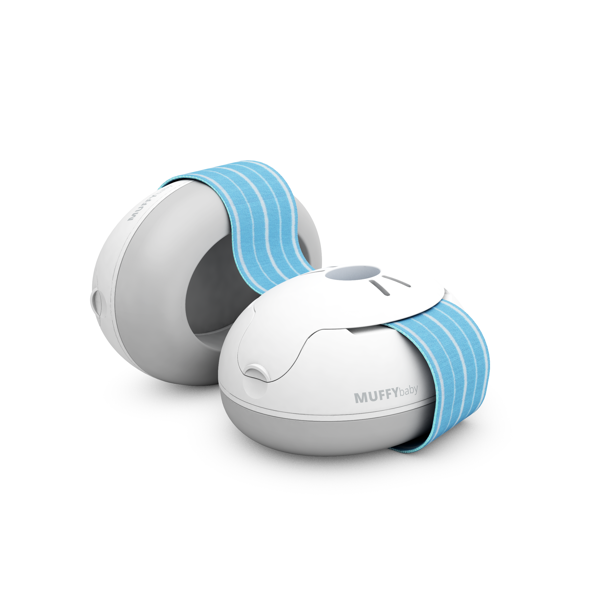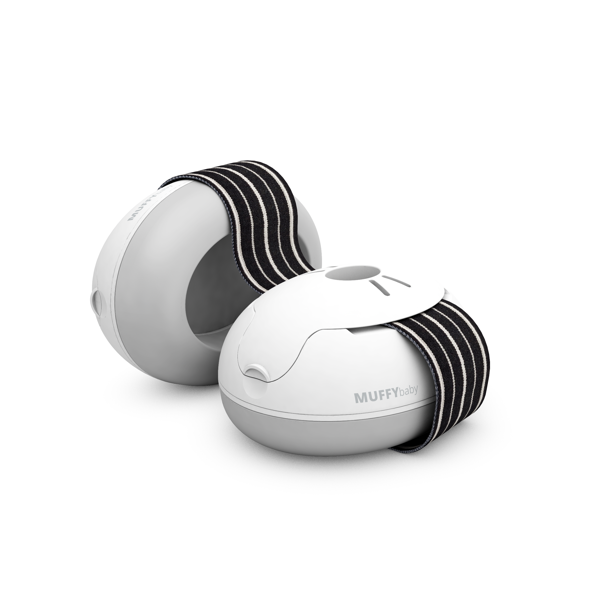 Alpine Muffy Baby Earmuffs Contents
Alpine Muffy Baby Earmuffs
Soft adjustable headband with anti-slip
Protect & Go bag
User instructions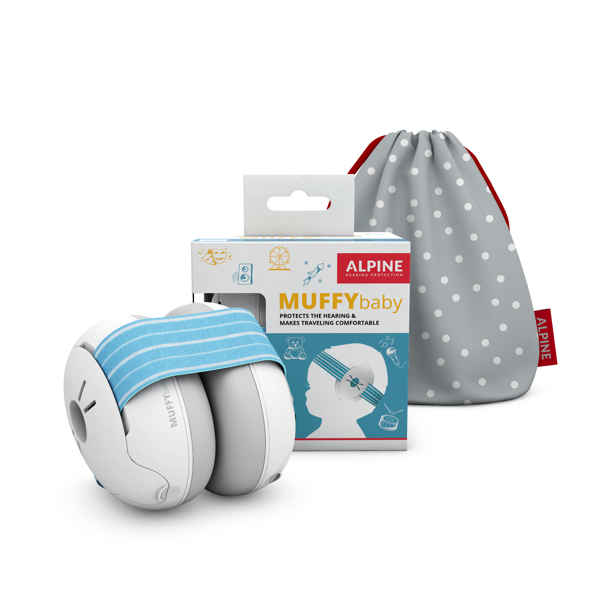 Cool Design
The Alpine Muffy Baby Earmuffs are available in pink, blue and new trending black. All versions are supplied as standard with an additional grey-white headband. The white ear caps are lined on the inside with very soft foam.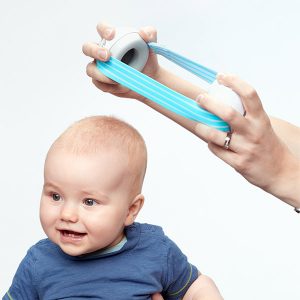 Handy Protective Bag
Every pack contains a matching, silky soft Protect & Go travel pouch to store and transport the Muffy Baby conveniently and safely. Don't let your child's safety be an afterthought – choose the Alpine Muffy Baby Earmuffs!
The No. 1 Choice for Hearing Protection for Your Baby!
Protects babies and toddlers against harmful noise and loud music
Suitable for babies and toddlers from 3 to 36 months
Prevents overstimulation from noise and assists with undisturbed sleeping on the move
Simple to adjust and always fits
Very comfortable thanks to the elastic headband
It creates no pressure on the head
The only safe CE-marked baby ear protection in Europe
Available in three cool colours
The headband can be easily detached for washing
Does not contain any metal parts (and can therefore also be used during MRI scans)
With a handy Protect & Go storage bag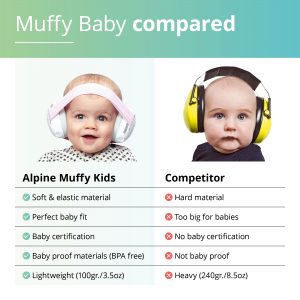 The ONLY Hearing Protection for Children to have the CE Marking!
The Alpine Muffy Baby Earmuffs are the only hearing protection for babies and toddlers which has a CE marking. This means that the ear protector conforms to safety regulations & complies with all European Union legal requirements in the areas of safety, health and environment.