Introducing Eargasm Aviation Earplugs: Your Ultimate In-Flight Comfort Companion
Say goodbye to ear pain and hello to peaceful travels with Eargasm Aviation Earplugs for flying.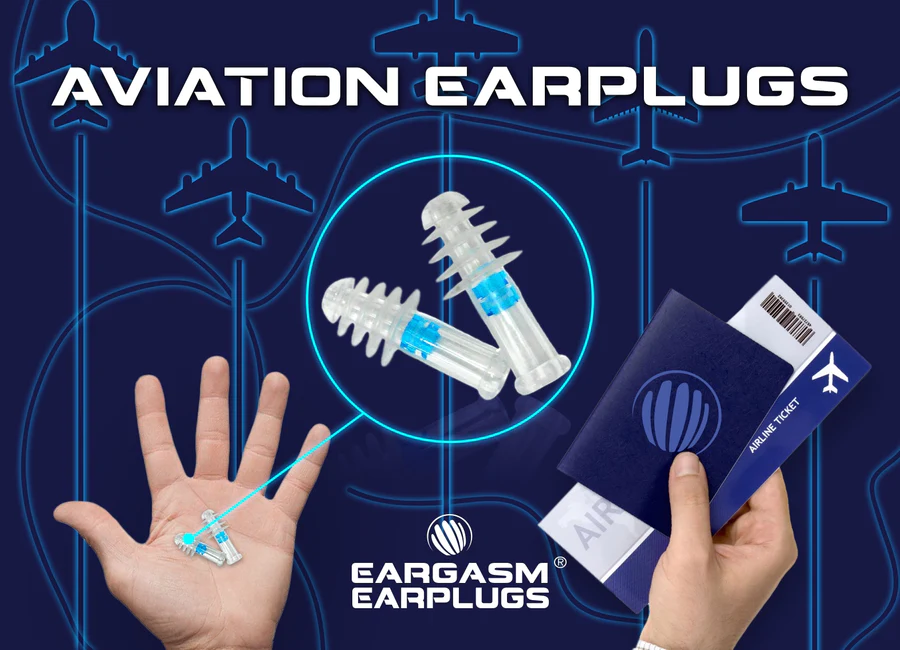 Our cutting-edge design is your shield against discomfort caused by pressure changes during takeoff and landing, ensuring a pain-free journey. But that's not all – we go the extra mile to make your flight experience truly Eargasmic.
Pressure Relief Pioneer
Instantly reduce ear pain from pressure changes during take-off and landing.
Our innovative pressure-reducing membrane slows the process of pressure change inside the ear canal. No more earaches and no more distractions from those pesky engine roars, wind howls, or chatty passengers.
We reduce noise by up to 20 dB, so you can escape into your own world.
Unmatched Comfort
Crafted from hypoallergenic soft silicone, these earplugs are the epitome of comfort. You can wear them for hours on end, whether you're jetting off domestically or embarking on an international adventure.
Compact and Convenient
Our ergonomic aluminium case is over 35% shorter than the competition, making it a breeze to carry on your keychain. Easy access is guaranteed, thanks to the anti-stick interior. Plus, our waterproof rubber seal keeps your earplugs pristine, shielding them from dust, debris, and moisture.
Eargasm Aviation Earplugs are your ticket to maximum comfort during air travel. Let the skies be your sanctuary, and soar to your destination in blissful peace.
100% Reusable
Reuse many times over! Standard size is ideal for those with normal to larger size ear canals.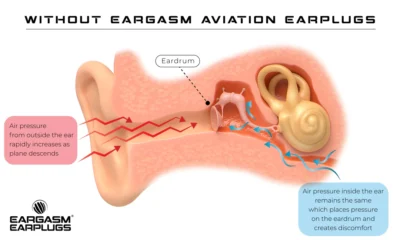 Hypoallergenic Soft Silicone
Our earplugs for flying are non-toxic and comfortable to wear for long periods of time. Won't cause itching or pressure pain. Ideal for domestic and international flights.
Ergonomic Carry Case
Our aluminium carry case is over 35% shorter than competing brands for easy storage on your keychain.
The anti-stick interior guarantees earplugs will always be easily removable.  The case has a waterproof rubber seal that ensures their protection from moisture, dust and debris.