Moldex Sparkplugs earplugs are made of an extra-soft, extra light foam and come individually sealed. Their tapered shape fits easily in the ear canal, allowing them to seal gently and snugly without pressure.
Moldex Sparkplugs earplugs are also suitable for a wide range of activities, from studying and sleep to swimming and more. They are quick and easy to use thanks to their pre-shaped design, so it takes only seconds to get comfortable sound protection. And because they
Ideal for sleeping, studying, construction, travel, lawn mowing, shooting, concerts, motorcycling, relaxation and helps with a partner that snores
Compliance — High visibility to increase awareness for your hearing conservation program
Convenience — Hang a PlugStation anywhere plugs are needed
Cost Savings — Workers take one pair at a time so there are no wasteful grabbing of multiple pair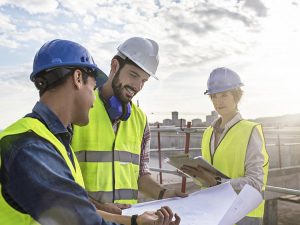 Soft Comfortable Fit.
They're so comfortable you'll forget you're wearing ear plugs.
Plus, the outer surface is smooth, so it doesn't irritate the ear canal.
Independently Tested: SLC (80) 29dB, Class 5. NRR 33db
Moldex Sparkplugs earplugs offer the highest independently tested SLC (80) ratings, making them suitable for most noisy environments.
While the SparkPlugs look like fun, they provide serious protection offering a high SLC (80) 29dB, Class 5.
Features
100% PVC-Free.
High attenuation for serious protection.
Extra-soft, low-pressure foam for comfort and fit.
Tapered shape for easy insertion and removal.
Shaped to fit even very small ear canals.
Non-irritating smooth surface.
Look for the exclusive coloured streaks and swirls as a symbol of Moldex quality.
200 Pairs per box (individually sealed)

Moldex Earplugs, Proudly MADE IN USA Latex free and PVC free 
Compliance
Tested according to AS/NZS 1270 by Challis & Associates.
For full details of methods of selecting a hearing protector, see AS/NZS 1269.3
Hearing protector Class 5 tested to AS/NZS 1270. When selected, used and maintained as specified in AS/NZS 1269.3, this protector may be used in noise up to 110dB(A) assuming an 85dB(A) criterion
A lower criterion may require a higher protector class