Want a sleep mask that fits perfectly to the shape of your face and provides ultimate comfort and total light blocking ability? Look no further than our Dream Essential Light & Sleep Contoured Sleep Mask!
Need a Light Contoured Sleep Mask to Block Light?
This super smooth and light sleep mask has been touted by many as the "best contoured sleep mask" around and it is easy to see why.
The Light & Sleek Contoured Sleep Mask sits so light on your face, as light as a feather, that you'll hardly notice that you are wearing it. The contoured design allows the mask to sit well away from the eyes and eyelashes allowing you to comfortably open and close your eyes with ease.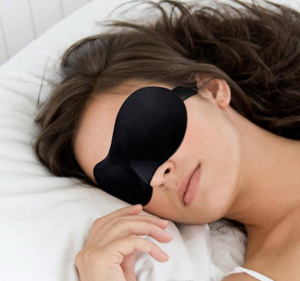 Seeking Rest & Relaxation
Looking for total relief from light for sleep or relaxation, the super-light Contoured Sleep Mask is for you.
Manufactured with a soft wide, fully adjustable velcro head strap. The thicker band ensures maximum comfort and safeguards the sleep mask from slipping off your face through the night.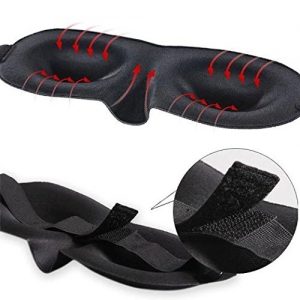 SUPER SLEEK – Ultra Thin & Lightweight – Won't lose its shape

STYLISH DESIGN – Patent Design – Ideal for travelling BLOCKS ALL LIGHT – Completely!

PERFECT FIT – Shapes wonderfully to the face and eyes

SOFT WIDE ADJUSTABLE BAND – Maintains the Sleep Mask and stays put throughout the night.

TOTAL COMFORT – Perfect for relaxing day or night

AWESOME CONTOURED SHAPE – Lots of room for the eyes and eyelashes to move freely.

TRENDY NEW COLOUR – Available in Black& now Aqua!

PERFECT FOR MEN AND WOMEN 
Fits all Face and Nose Shapes
It has been formed to mould faultlessly around the shape of the eyes cut up and over the highest point of the bridge of the nose. For those that do not like the feel of a mask resting across the bridge of your nose, this is the mask for you.
People with a larger nose prefer the shape of this contoured mask as it forms the perfect shape close to the eyes and face, providing a perfect block out.  People with a larger nose find that this mask does not get pushed away from the face and the lower eye area like other masks can that form across the lower bridge of the nose area.
Perfect Travel Mate
The Contoured Sleep Masks is the perfect travel companion whether you are travelling near or far. Its design is so thin and light it can easily be tucked into your carry-on luggage or even in your pocket for easy access.
The light moulded closed-cell foam material that this mask has been shaped from ensures that your face is left mark-free so that when you jump off the plane you can head straight to your meeting having to worry about embarrassing indents on your face.
The contoured design makes for the perfect mask for women when travelling to guarantee that your eye makeup stays just where you want it!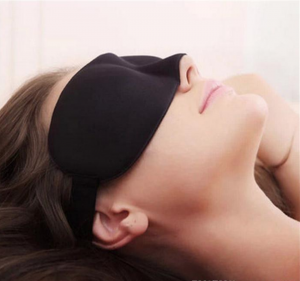 Yes, it Really Does Block out the Light!
This ultra-smooth, super lightweight mask totally blocks out all light!
THIS MASK TICKS ALL THE RIGHT BOXES NOT TO MENTION THE AWESOME PRICE, TRY IT TODAY!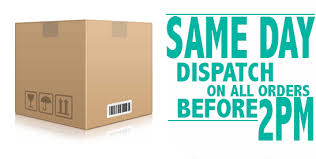 Light & Sleek Contoured Sleep Mask Vs Sweet Dreams Contoured Mask
The Sweet Dreams and the Light & Sleek Contoured masks are very similar in design. The difference is that Sweet Dreams has a full nose piece (some people find it blocks out more light from sneaking in near the bridge of the nose. The Light & Sleek Contoured has a smaller nose piece near the bridge with the rest cut out (some people find this more comfortable because of this)
Additionally, the Sweet Dreams comes with the Carry Case & FREE Earplugs.
This mask ticks all the boxes & is an AWESOME PRICE, try it today!
Reviews
"Easily the best sleep mask I have ever owned. High praise, I know, but completely true. As a 'toss-and-turn' sleeper, I have had a lot of difficulty in finding a good mask that fits really comfortably and blocks out light. This does both, and as a shift worker I am very thankful for that. I love how lightweight the mask is, and I suspect I will appreciate that even more in the warm summer months. Yes it does look like a bra, but I really don't care when I am sawing logs. In all honesty, this mask is a steal at it's current asking price." Rob…
"I love wearing an eye mask on vacation or in a plane to block out any distractions, but hate what it does to my makeup. I decided to try this one before a nap to see if my makeup would still be intact afterwards. My eyes came out smudge free after a nap with this sleeping mask. This eye mask fits really well and didn't bother me at all when I was sleeping. I also particularly like that this has velcro on the back. You don't have to squeeze this over your head like a normal eye mask. Instead, you can perfectly fit it to your head." Andrea…
"Nice sleep mask. I think is better and more comfortable than the other version that is not nose-less. I can sleep good with this version of the mask, but I still love more the "Escape Luxury Travel" version!" Randall…
"Mask is lightweight and fits well over my CPAP mask except the strap is not long enough. I have used several products from Dreamessentials.com and have been pleased with all of them. When I had to start using a CPAP machine none of my current masks would cover it well enough or were too bulky.
So I emailed the website and this mask was recommended. It is the best one I have tried. Adding a CPAP mask was uncomfortable enough so having a sleep mask that didn't add bulk or heat was a big help. It also helps prevent air leaks from the CPAP into my eyes. If I remove CPAP mask during the night this sleep mask still works great. I would highly recommend this mask." Ann…
"Okay I admit I had my doubts about the Contoured Sleep Mask working on me since it didn't have the section that goes across the nose which totally blocks out light. But since I keep my own bedroom dark, this didn't present a problem at home and my goodness I was able to keep this mask on far longer than any of my others. I only use Dream Essential masks and I have to have one for the Winter & one for the Summer.
Now I think I've found one I love even better because it doesn't annoy me when I turn from my back to my side and then over to my other side again. It still comes off if I get too hot but that doesn't seem to happen until much later during the night then usual. I believe it's because of the larger eye contour area that it doesn't put pressure on my sinuses like the others do and I sleep much more comfortably with this one. I'm happy with it and it's a keeper!" Rhonda…