This is an amazing contoured sleep mask, it is moulded and as light as a feather, it has huge eye cavities and is contoured. The sleep aid that offers full comfort without any pressure to the eyes.
Made from a lightweight material, many find this slimline mask simple, comfortable and stylish. The Sweet Dreams fastens with an adjustable velcro strap.
Sweet Dreams Sleep mask comes with a complimentary drawstring carry pouch that makes it a perfect mobile Sleep Mask for travellers or someone who is always on the run.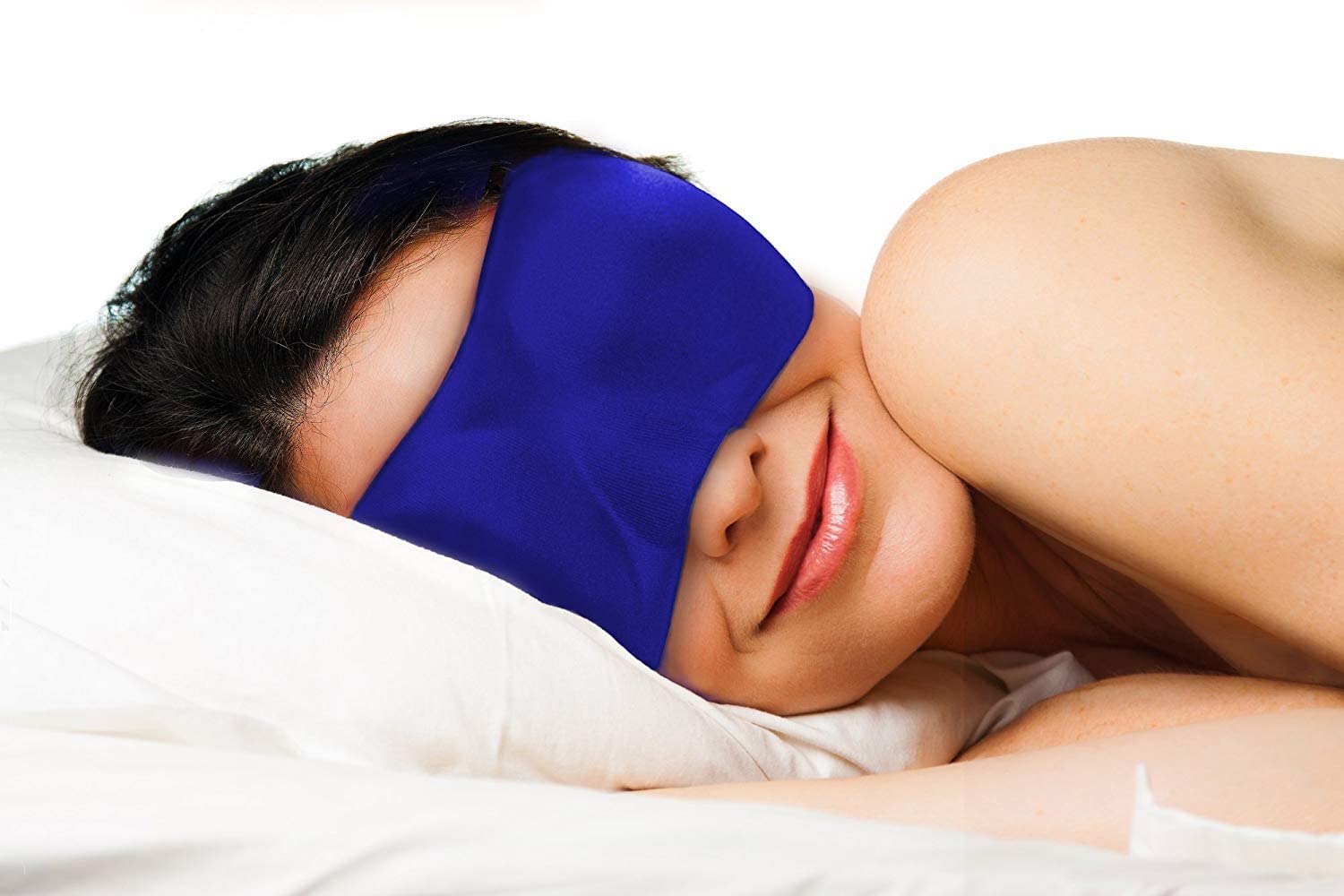 Ultra-Light Weight, Comfortable, and Extremely Breathable
Unwind from your everyday schedule and relax whenever you want with the Sweet Dreams Sleep Mask. Light as a feather, this sleep mask offers extreme comfort by creating a sense of tranquillity. This relaxation mask is very flexible and durable. It delivers remarkable levels of blocking the light without putting pressure on the eyes.
Designed for everyday usage, using a revolutionary interlocking fabric, this sleek mask is easy to pack and carry, which makes it a great travel accessory. Practical and easy to use, this mask is easy to fold and slip into a drawstring carry pouch. You can easily carry it in a purse, handbag, beach bag or briefcase.
Despite being folded, the mask does not lose its shape. Concave Eye Pockets ensure that the mask remains at a distance from your eyes—assures you of easy blinking and air circulation. The fine contoured mask easily adapts to the silhouette of all types of faces. The design also works great for side sleepers.
The adjustable Velcro strap of this lightweight sleep mask helps in easy and secure fastening. This ensures easy handling, accentuated by the quick-release closure. This utility-focused Eye Mask is truly the best value around. You'll fall asleep in less than 40 blinks!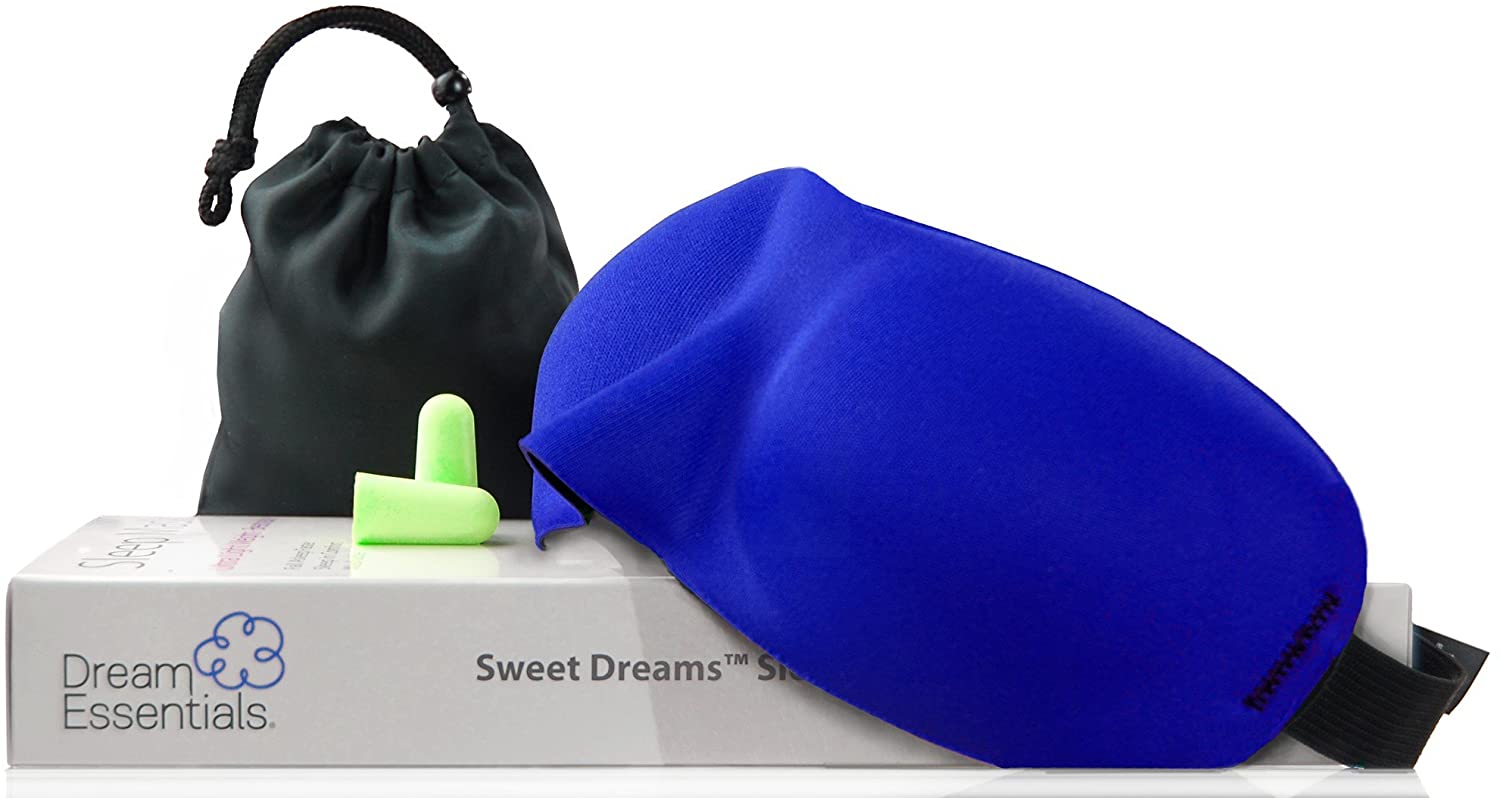 Contains
Contoured Sleep Mask
FREE Drawstring Carry Pouch
FREE Pair of soft foam Earplugs
Sweet Dreams Contoured Mask Vs Light & Sleek Contoured Mask
The Sweet Dreams and the Light & Sleek Contoured masks are very similar in design. The difference being that the Sweet Dreams has the full nose piece (some people find blocks out more light from sneaking in near the bridge of the nose. The Light & Sleek Contoured has a smaller nose piece near the bridge with the rest cut out (some people find this more comfortable because of this)
Additionally, the Sweet Dreams comes with the Carry Case & FREE Earplugs.
Care
Hand wash in cool water.
Lay flat to dry