Introducing the all-new Opulence Brocade Sleep Mask Gift Set! We've taken our already best-selling Opulence Sleep Mask and made it even better with a gorgeous new brocade design.
The Opulence Brocade Sleep Mask provides all the same great features as the original Opulence Eye Mask, including 100% cotton interlocked padding for ultimate comfort.
But what makes this eye mask truly unique is its beautiful hand-made brocade design. This eye mask is sure to make a statement whether you're using it at home or on the go.
Don't miss out on this must-have sleep accessory. Order your Opulence Brocade Sleep Mask Gift Set today!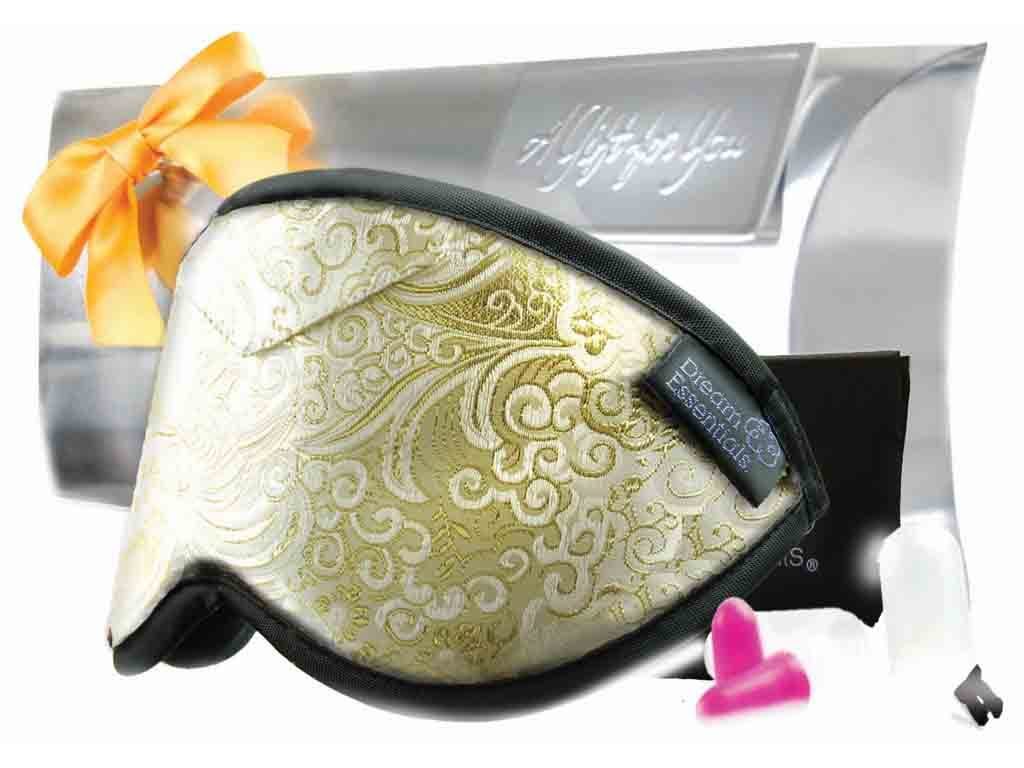 Opulence Brocade Sleep Mask Gift Set
You won't find better quality than this handmade, plush, sleep mask.
With 100% cotton interlocked padding, some customers have already deemed it "the best Eye Mask they've ever seen".
Just like all of our beautiful hand-made masks, the Opulence features unique soft padded and raised bottom brims, which means this eye mask will effectively block out the light whilst allowing it to sit lightly on your face and away from your eyes.
Perfect for
Sneaky Nanna Naps
Sleeping In
Travelling
Mothers Day
Birthdays
Christmas
The unique raised and padded bottom rim design of the Opulence Brocade Sleep Mask allows it to block out the light with minimal pressure on your eyes for effortless REM (Rapid Eye Movement). Perfect for day sleeps, travel or getting that extra couple of hours sleep once the sun comes up.
Opulence Brocade Sleep Mask Gift Set includes
Opulence Brocade Sleep Mask
Premium Soft Foam Earplugs
Silky Taffeta Carry Pouch
Gift Box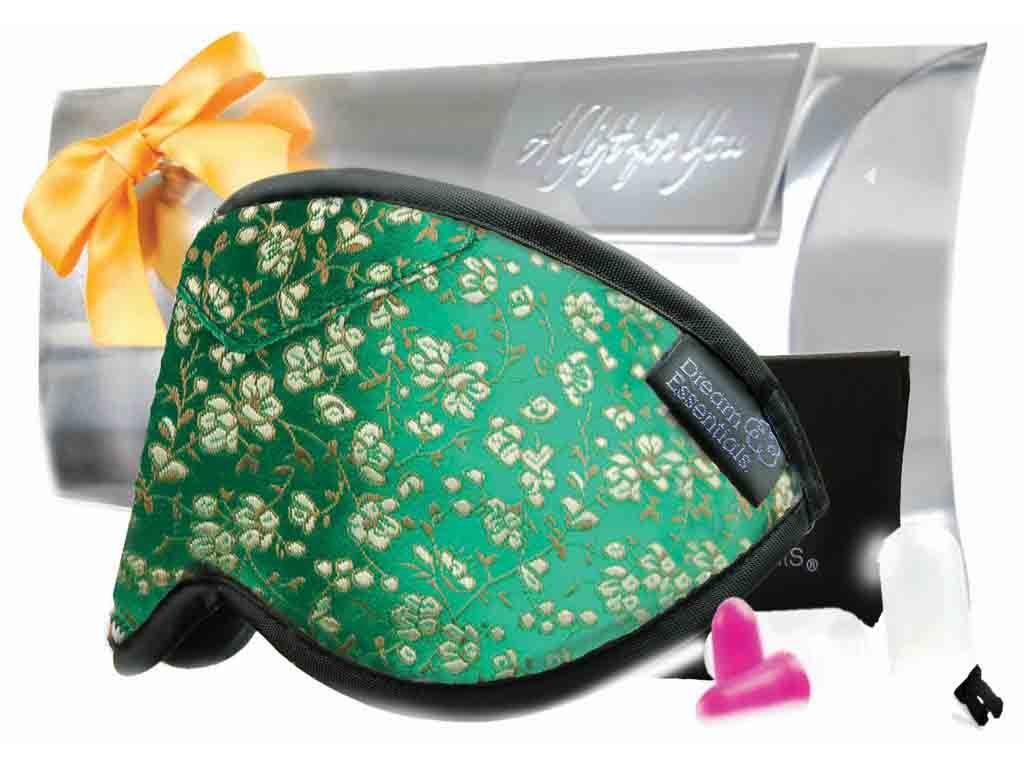 Opulence Brocade Sleep Mask Features
Hand-made in the USA
Raised and padded bottom rim places minimal pressure on the eyes and sinuses
100% light blocking for effective sleep and relaxation
Ultra comfortable using natural cotton for sensitive facial skin
Inside of Mask
The fabric which rests over the eye area and on the face is plush, and fully breathable, with 100% cotton interlock padding which cushions the eyes and allows you to comfortably open and close your eyes.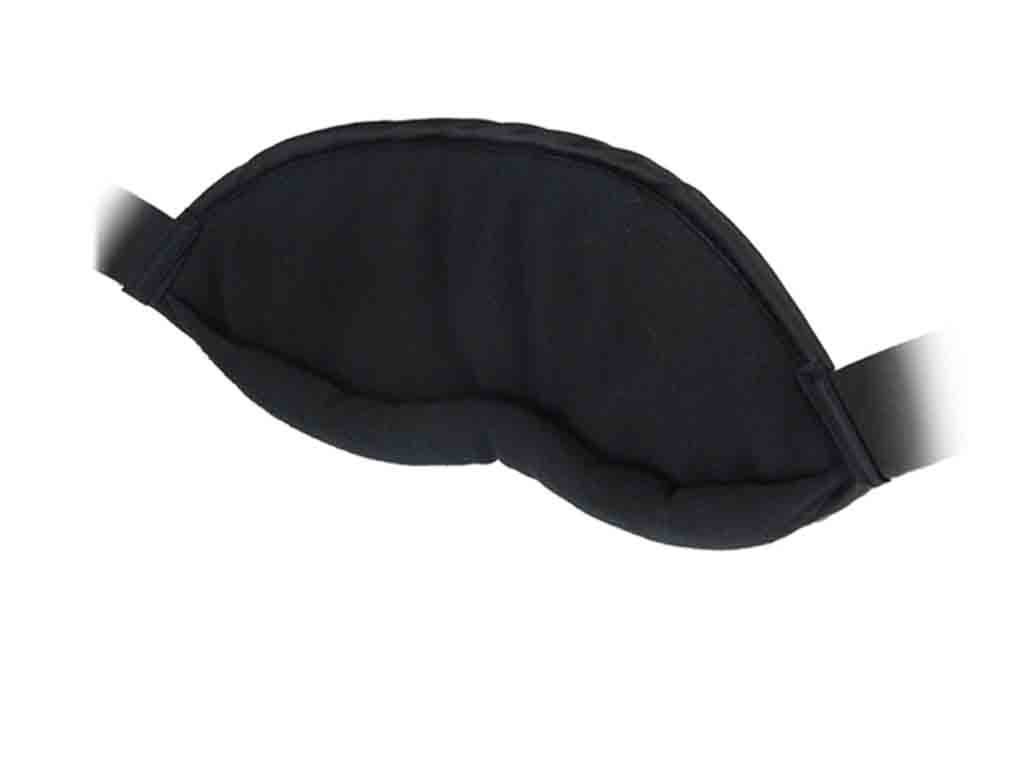 Outside of Mask
Soft and silky brocade, in your choice of 5 gorgeous deep, rich colours with beautiful intricate embroidery.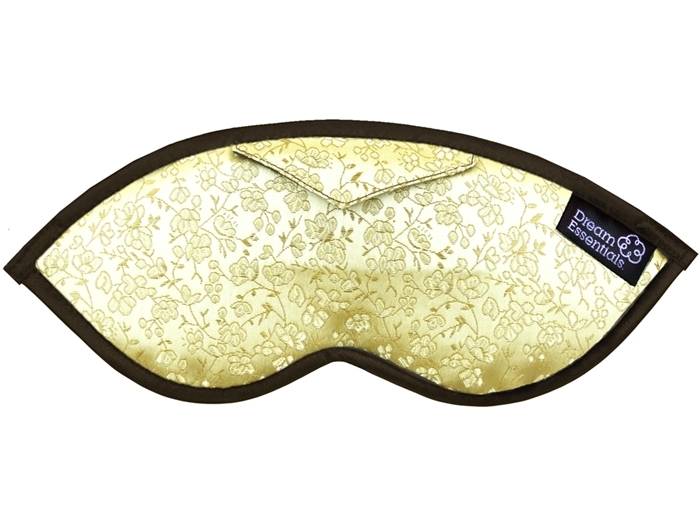 Storage Pouch
The Opulence Brocade Sleep Mask Gift Set comes complete with a matching storage pouch, so you can keep your mask clean and protected when you're not using it. Whether you're looking for the perfect gift for someone special or just treating yourself, this set is sure to please. Order today and start sleeping in luxury!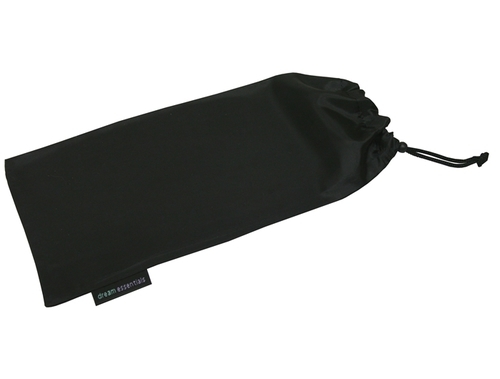 Mask Fastener
The mask secures around the back of the head with a wide, soft and adjustable high-quality elasticised band.
Care
Hand wash in cool or warm water, then lay flat to dry