6 Eye Masks We Can't Sleep Without. Thanks so much to the team at Team NewsLagoon for their fantastic reviews!
Finding the recommended eight hours of sleep every night isn't as easy as it sounds for many people. Sleep is imperative for our health. Finding the best eye mask for sleep can help you wake up feeling refreshed, relaxed, and rejuvenated, ready to hit the new day.
Not only does sleep impact our mood, but it's also essential for the body to repair cells and prevent health conditions such as heart disease, diabetes, and depression.
This is why giving yourself the best possible chance at a good night's sleep is so important. While habits like avoiding caffeine before bed and sipping chamomile tea can help choose the best eye mask for sleeping, it can often be the difference between a restless night and a good night's sleep.
Table of Contents
6 Eye Masks for Sleeping
Need an eye mask for sleep? Visit our online store to browse our range of high-quality eye masks, including these tried-and-tested bestsellers.
Here are the top 6 eye masks for you.
1. Silk eye mask and pillowcase
If you are a side sleeper, this is the mask for you! This silk eye mask rests lightly on your face and is designed especially for people who sleep on their side while blocking all light. It has two super-thin elastic straps that help keep the mask in place so it doesn't slip off during the night. They also make this mask comfortable to wear even when sleeping on your back.
The luxurious pure silk fabric creates a light, cool, smooth sensation on your face and eyes. This silk mask's lightweight design and fully adjustable strap promise a perfect fit and zero irritation while you snooze. A wonderful gift for your loved one!
2. Total Eclipse Total Light Blocking Sleep Mask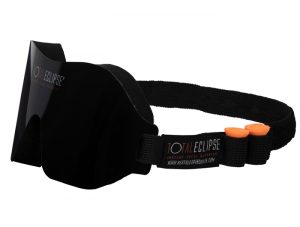 If you're sensitive to light, this blackout eye mask for sleep is the ideal companion. The front features a flexible and lightweight layer, while the back is made from a soft foam that molds to your face to prevent light from seeping in.
It's perfect for night shift workers, people who love to sleep in, and travelers dealing with ambient light on buses, trains, and airplanes. The large cutout eyepieces keep this mask away from your eyes and eyelashes. The super-lightweight design almost makes it feel like you're not wearing a mask.
3. Solitude Aromatherapy Sleep Mask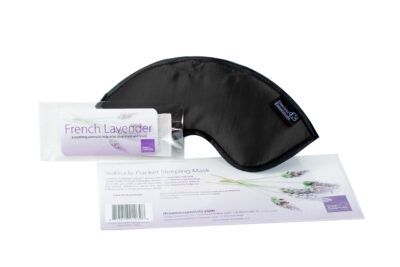 Harness the therapeutic properties of lavender with this luxury sleep mask designed to help you enjoy a peaceful slumber. The lightly cushioned design feels comfortable on your face and is gently scented with lavender to invoke a sense of calm and tranquillity.
The Dream Essence smells so divine, and you can easily top this mask up with your favorite essential oil. This is the perfect mask for gaining back some "you time" to take 30 minutes out from the world in aromatherapy bliss. It's my go-to "nanna nap" mask and always invokes a sense of day spa pampering.
4. Natural Soft BAMBOO Breathe Easy Eye Mask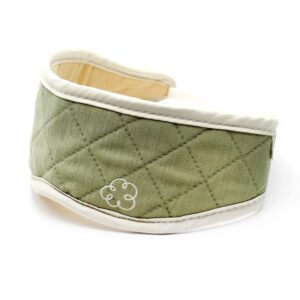 Made from soft and breathable bamboo, this eye mask harnesses the power of nature to help you enjoy a better night's sleep. Not only is bamboo a hypoallergenic material, but it's also antibacterial and biodegradable.
Our Bamboo Eye Mask sits so lightly and gently on the face. It's also cool and breathable, making it the perfect eye mask for sleeping, yoga, or relaxation.
5. Dreamer Luxury Sleep Mask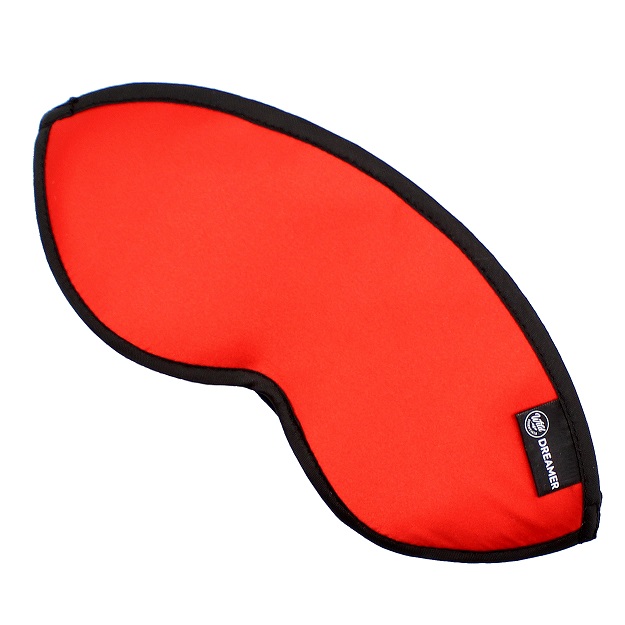 The Dreamer Luxury Sleep Mask is the choice of many people wanting a high-quality sleep mask with a bit of personality, available in a great array of color options. It has a unique raised and padded bottom rim design that offers optimal light blocking without sacrificing comfort.
Handmade from 100 percent breathable cotton that cushions your eyes, this sleep mask blocks out all light that might disrupt your REM sleep. The Dreamer Luxury Sleep Mask also helps evoke beautiful dreams as you drift off into a deep slumber.
6. Light & Sleek Contoured Sleep Mask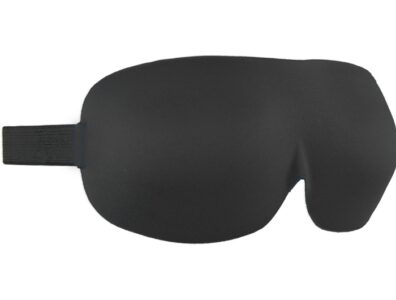 Made from ultra-smooth material, the contoured design of the Light & Sleek Contoured Sleep Mask wraps around your face to create a perfect seal. No light can penetrate the eyes, making it one of the best eye masks for sleeping.
Conclusion
Wearers love the innovative contoured fit, enabling you to open and shut your eyes easily without your eyelashes scraping on the inside, providing optimum comfort. This mask is so affordable; you'd be crazy not to buy an extra one for a friend or loved one!