Each time you shoot without protecting your ears, you are damaging your hearing, plain and simple. Whats simpler is that your ears can be protected by wearing shooters earplugs!
Shooters Earplugs from Sleep and Sound are designed for maximum comfort and sound protection. They are a great way to protect your hearing, without compromising on sound quality. Don't risk damaging your ears – get some ear plugs today! 
You can trust the experts at Sleep and Sound to provide you with safe, reliable, and comfortable ear protection solutions. With our range of high
Repeated exposure to loud noise increases irreversible damage to your ears. Hearing loss adds up over time.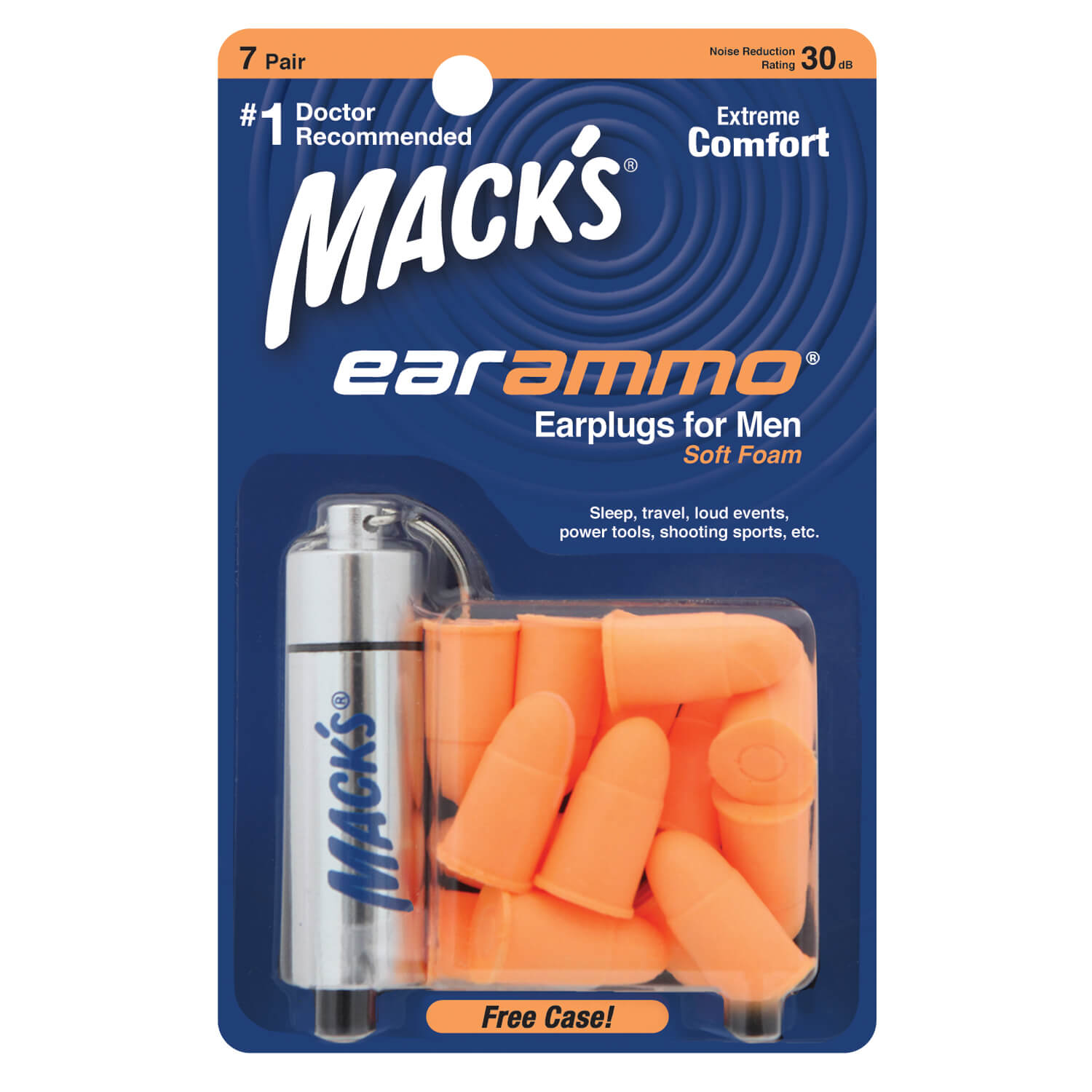 I've already got tinittus or partial hearing loss…
Even MORE reason to protect your ears and your remaining hearing! It's never too late to start.
This fun, unique bullet shaped earplug is made from state-of-art low pressure foam.
Ear Ammo's Shooters Earplugs tapered shape and smooth non-irritating skin makes it extremely comfortable for shooting or motorbike riding.
What makes Macks Ear Ammo the best Gun Shooting Ear Protection?
COMFORTABLE Step-down design results in one of our most 

comfortable earplugs ever

FUN SHAPE unique ammunition shape

SOFT Moulded with state-of-the-art, super low-pressure foam

HYPO ALLERGENIC

MADE IN THE USA Safe, comfortable hearing protection

STAND OUT Bright orange colour for easy-to-see compliance

FREE Aluminium keychain carrying case included

HIGH NRR Noise Reduction Rating – 30 dB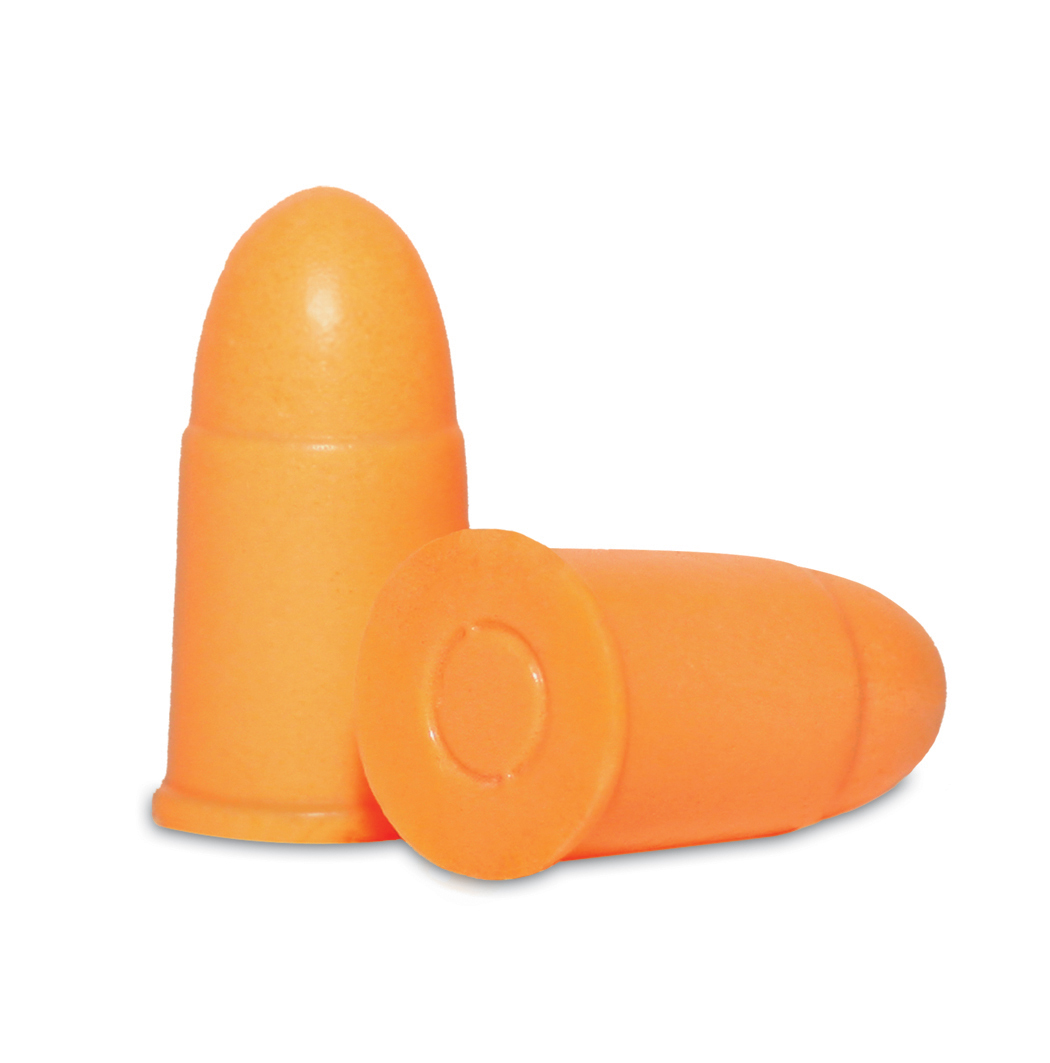 Perfect for:
Target Shooting

WorkConstruction

Sleeping

Clay/Sport Shooting

Skeet and Trap

Hunting

Spectators

Police

Tactical Training

Motor Sports

Military

Loud Events
Grab yourself a super buy on these today!
This fun, unique bullet shaped earplug provides great hearing protection from shooting
7 Pairs with FREE keyring carry case.
Soft & Comfortable
This fun, unique bullet shaped earplug provides great hearing protection and makes for a very comfortable fit