Macks Variety Earplugs offer you the opportunity to explore and discover a range of earplugs, allowing you to find the perfect fit for your unique needs.
Earplugs come in many different styles (expandable foam, shaped silicone, musician style, custom-fitted and even electronic earplugs). Each style of earplug has been designed to filter out a certain level of noise/sound, this level is measured in decibels.
Which Earplugs are Best for You?
We often get asked this and it is a tricky question for us & can sometimes be difficult to answer because no two individuals are the same. What a boring old world it would be if we were right!
Our ear canals, just like our fingerprints, are quite unique & individual. Additionally, we all have different reasons for wearing earplugs. Whether it be to block out noise from power tools, motorsports, shooting sports, concerts, loud events or snoring!
When choosing a pair of earplugs it is important that you take particular notice of the NRR. (Noise Reduction Rating) The NRR is an indication of the amount of hearing protection that it will give. The higher the NRR the more sound it will block.
When choosing earplugs, we suggest you go for quality, comfort and effectiveness, that's why Macks Variety Earplugs is such a great option to "try before you buy"
Sometimes it takes a bit of trial and error to work out which earplugs best suit you and your needs.
That is why we've created our Ear Plug Variety Pack!
Try Macks Variety Earplugs FREE SHIPPING – Enter coupon code "variety" at checkout
What does each Macks Variety Earplugs pack contain?
Each Macks Variety Earplugs pack contains four (4) pairs of individually wrapped earplugs (chosen from the hearing protection noted below.)
Each pack contains at least one (1) pair of Macks Pillow Soft Earplugs and three (3) x Soft Foam Earplugs
All earplugs provided will be Macks Quality Disposable Ear Plugs.
PLEASE NOTE – Ear Plugs in Macks Variety Earplugs vary from time to time depending on stock on hand at the time of ordering.
Do all Earplugs fit all ears?
In a word… No.
Our ear canals, just like our fingerprints, are quite unique & individual. Additionally, we all have different reasons for wearing earplugs, whether to block out noise from power tools, motorsports, shooting sports, concerts, loud events, or snoring!
Earplugs are designed & manufactured with these different requirements in mind & the best way to find which earplugs best suit your needs is simply to try them. 
Macks Soft Foam Ear Plugs
Macks Ear Plugs have been committed to supplying the highest quality hearing protection, sleep aids, and swimmer's ear prevention products at the best possible value since for over 50 years!
We are proud to a part of their team in offering a full range of earplug styles for sleeping, swimming, bathing, snoring, music, shooting, traveling, loud noise, and flying discomfort.
The Super Stars of the Earplugs Are
Macks Snore Blockers: The unique hollow earplug maximises comfort. Perfect for a side sleeper.  Great for sleeping with roommates, fishing buddies, travel partners etc. NRR 32db
Macks Dreamgirl: Designed for women or individuals with smaller or sensitive ear canals. Suitable for 90% of women NRR 30db
Macks Ultra Soft Foam: Moulded with state-of-the-art super low-pressure foam for maximum comfort with a high noise reduction rating. A longtime customer favourite. Great for sleeping, power tools, work & blocking loud noise. NRR 32db
Macks Pillowsoft: A soft mouldable silicone earplug perfect for all ear sizes. It has been in production for over 60 years & remains the number 1 selling earplug in the USA! Great for sleeping, swimming, and surfing. NRR 22db
Macks Slim Fit: A Slimfit Soft Foam Ear Plug specifically designed for people with smaller or more sensitive ear canals. NRR 29db
Macks Originals: Made with super soft foam, these earplugs are perfect for extended wear in situations where comfort is a must. NRR 29db
Macks Maximum Protection: The "Mack Daddy" of all earplugs. Made with Comfy Cush™ Foam for Maximum comfort and Maximum Protection. NRR 33db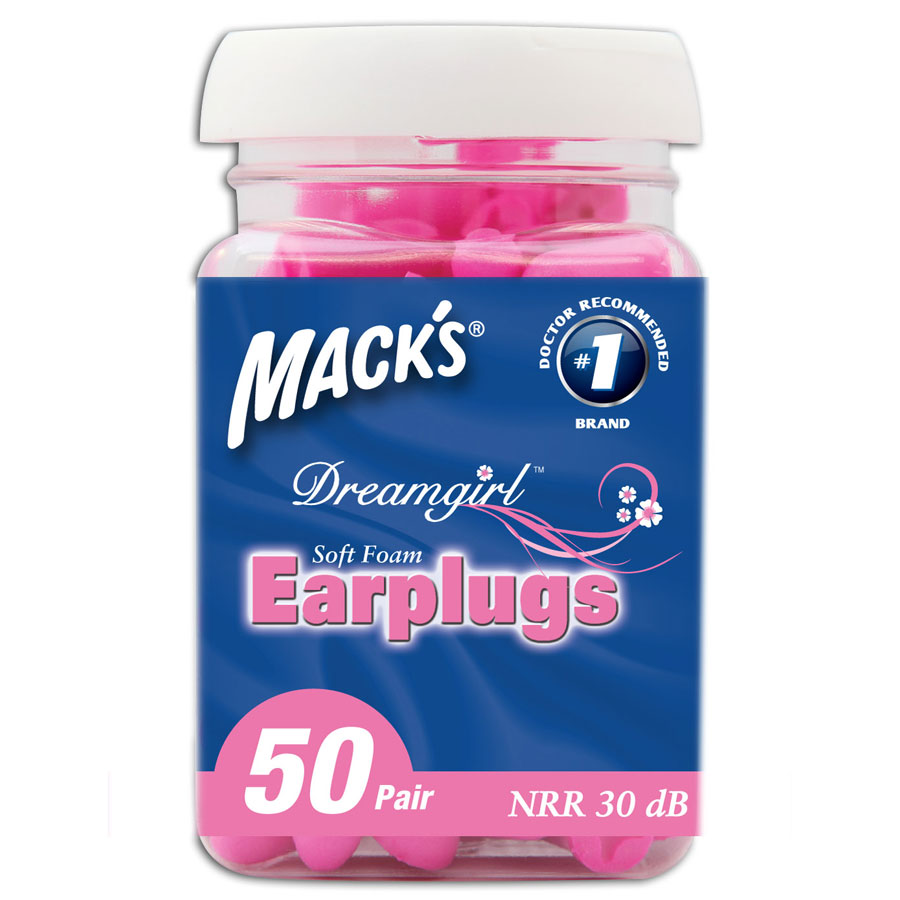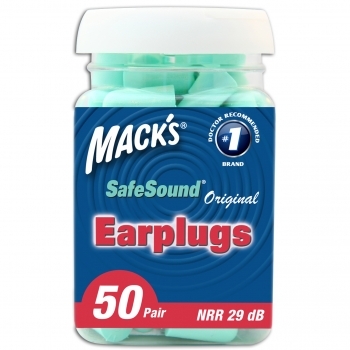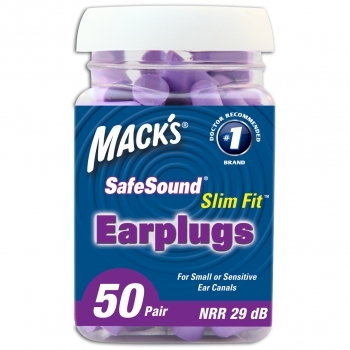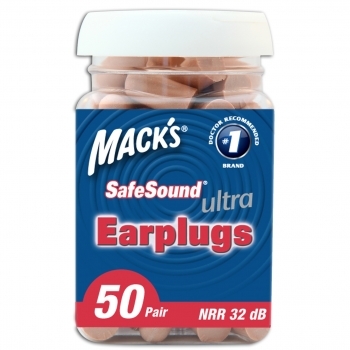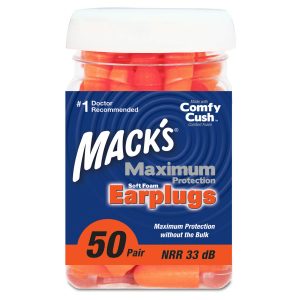 Our Dreamgirl and Slimfit are ideal for people with smaller ear canals (men and women alike). For this reason, we mostly find the Dreamgirls and Slimfit to be the most popular and comfortable among women. Having said that, some men and teenage boys can also have smaller ear canals. That is why we suggest you try a few different pairs to see which ones are the best fit for you.
The Ultra's and the Originals continue to be the favourite earplugs for the majority of male customers who are looking to block out noise for sleep and work.
Ultra Soft and Originals are favoured by the gents looking to block out noise for a wide range of applications.
Macks Silicone Ear Plugs are our number one bestseller for swimming and water sports. Made of soft silicone putty, they are favoured by both men and women of all ages for their extreme comfort. They sit securely in the ear as they easily mould to the shape of the ear canal and opening.
They are aptly named "Pillow Soft" and frequently double as an alternative to soft foam ear plugs and worn commonly for sleeping and other sound-blocking events. Our customers have told us that the cheaper, wax type ear plugs, that they have tried in the past are no comparison to Macks Pillow Soft Silicone Ear Plugs.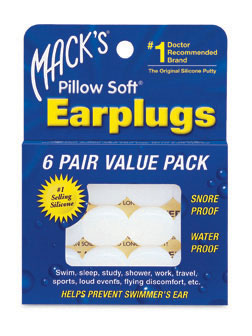 Macks Silicone Ear Plugs
The Aquablocks are the most wanted reusable earplugs for swimming, surfing, boating, and any occasion where you require water to be blocked from your ears.
Can I choose which earplugs I receive?
For sure! Just simply let us know what your preference is for the soft foam earplugs and we will do our best to accommodate your request.
Want to Know More?
Check out our FAQ page to find out more about hearing protection, NRR, Snoring, How to insert Earplugs and more…
What is NRR?
Snoring, Noise Reduction & Ear Plugs
Can Ear Plugs Block out 100% of Noise?
How do I Insert Earplugs