NEW FROM YOGASLEEP – Dohm Nova Sound Machine and Night Light!
We are super excited about the launch of this brand-new white noise machine, we've all had a play of this new unit in the office and here's what we personally love about it:
It still has a real fan operating inside the unit but with the 10 fan speeds this is louder than the original Dohm
It's a great looking modern unit
Adjustable Night Light feature
Control Buttons are big and look very durable
3 new Timer options
Comes with Changeable Plug adapters (US, AUS/NZ, UK, EU)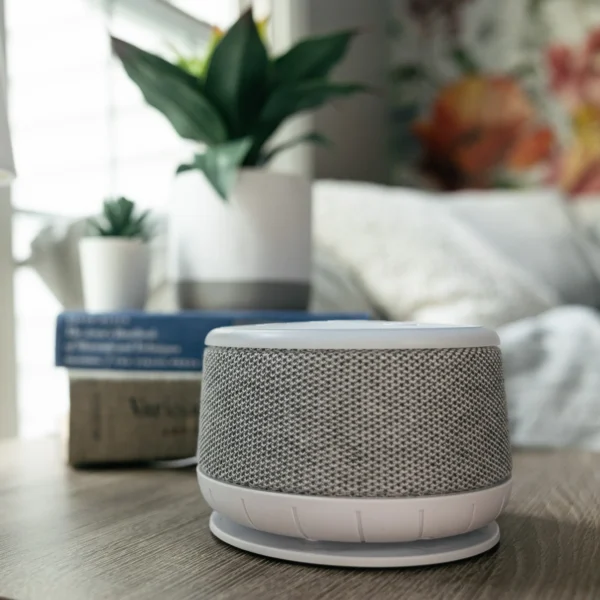 The Dohm Nova is small and portable, making it easy to take with you on the go, whether you're travelling for business or pleasure. It's also easy to operate, with a simple, intuitive interface that lets you adjust the volume, light intensity, and other settings with just a few buttons. The device also features a built-in timer, so you can set it to turn off automatically after a certain amount of time. Overall, the Dohm Nova Sound Machine and Night Light is a great choice for anyone looking for a way to improve their sleep, reduce stress, and create a more relaxing environment in their home or office.
Yogasleep Dohm Nova
The Yogasleep Dohm Nova is designed to help your little one get to sleep faster and stay asleep. So many great features packed into one unit – This multi-sound white noise machine and night light work double-duty in one compact & streamlined device.
Upgrade your dreams with the Dohm Nova Sound Machine, featuring the signature fan-based natural white noise. Customize your sound environment with 10 fan speeds, changeable tone and volume, an adjustable amber night light, and an optional sleep timer. The washable fabric overlay is acoustically transparent and adds a touch of sophistication to any room.
Yogasleep (formerly Marpac) has 50+ years of making the best white noise machines for home, baby, and work. Great sleep shouldn't be a luxury – it's the foundation of a healthy lifestyle. White noise is a natural approach to the quality sleep you and your family deserve.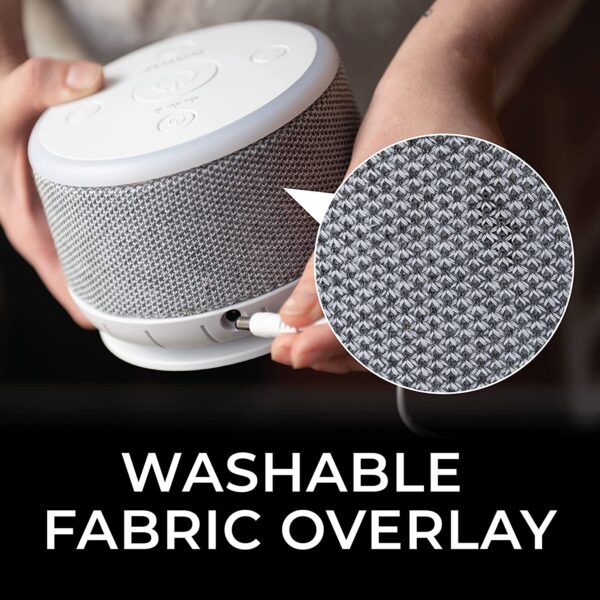 Dohm Nova Sound Machine Highlights
Fan-Based White Noise
10 Speed Adjustments
Volume Control
Adjustable Tone
Adjustable Amber Night Light
Play continuously or set the sleep timer to 45m, 90m or 8hrs
Includes: 6-foot 120V AC Power Cable
Sleep Timer
Modern Style
Please note – This unit is not rechargeable – it runs plugged in, it is not a portable rechargeable machine
White Noise for the Whole Family
Designed to help your little one get the deep sleep they need with white noise. Now, I know we are all about getting out babies to sleep, but this is definitely one for the whole family! Customise your Dohm Nova to the perfect sound conditions for you – turn it on and tune out those disruptive noises.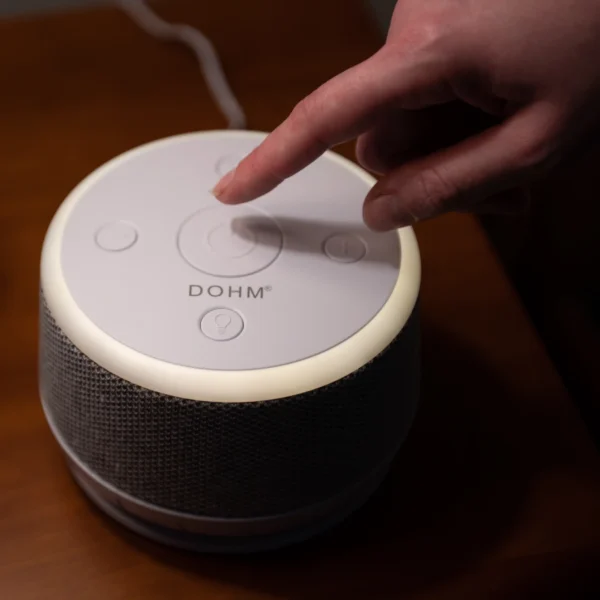 Reviews
I just moved from a house to an apartment in the city, where my dogs can hear every little noise from outside and from our neighbours. This has helped them adjust so much! I keep it running on low in my living room all day long and shut it off when we go to bed. I also like the sleeker, modern look to it and it's cool that it has a nightlight!