The deafening roar of your favorite band playing live, the contagious energy of a music festival, the pulsating beats that make your heart race. There's nothing quite like the thrill of attending a concert or festival.
But amidst all the excitement, most concertgoers overlook a lurking danger: the risk of permanent hearing damage.
In this blog, we'll dive into the importance of protecting your ears at concerts, explore the dangers of hearing loss, and introduce Sleep and Sound's range of specialized high-fidelity earplugs designed for music enthusiasts.
The Danger of Hearing Loss
Music is meant to be enjoyed, but it should never come at the cost of your hearing. Hearing loss can occur when exposed to sounds at or above 85 decibels (dB) for extended periods.
To put that into perspective, typical concert sound levels can reach a staggering 110 – 120 dB or even higher. At these volumes, just a few minutes of unprotected exposure can lead to irreversible hearing damage.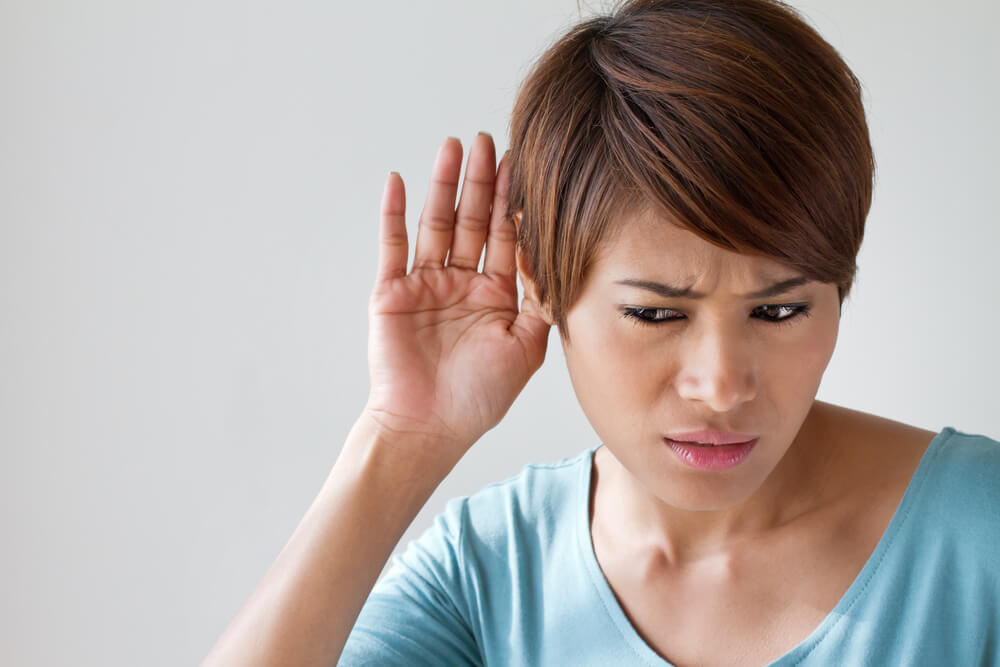 Your Ears Are Ringing That's Not Normal
Have you ever left a concert with your ears ringing? It's a common occurrence, but here's the truth it's not normal, and it's an early sign that your ears are experiencing damage.
That ringing or buzzing sound, known as tinnitus, is your ears' way of saying they need a break. If you consistently experience tinnitus after concerts, it's time to take action to protect your hearing.
Hi-Fidelity Earplugs: Your Concert-Going Companion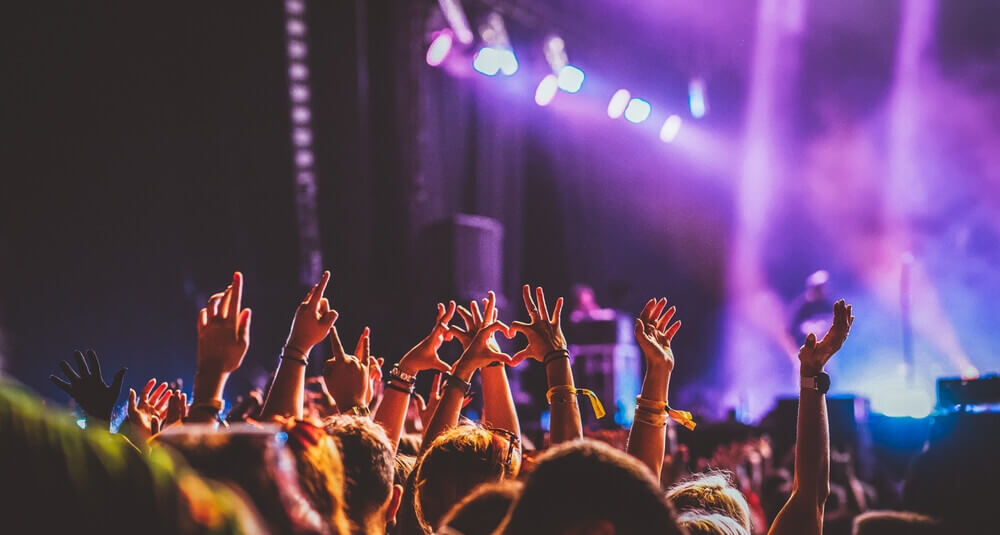 The good news is that you don't have to sacrifice the thrill of live music to save your hearing. Hi-fidelity earplugs are your concertgoing companion, offering a safe and enjoyable way to experience music at its best while preserving your hearing.
The Best Earplugs for Concerts and Festivals
1. Eargasm HighFidelity Earplugs
"Eargasm Hi Fidelity Earplugs – my festival must-have! These little champs let me dive into the music without the dreaded post-festival ringing in my ears. The sound remains crystal clear, whether it's a pounding bass drop or an epic guitar solo. It's like an audio upgrade for my live music experience. Comfortable, discreet, and protecting my hearing – Eargasm, you've got a lifelong fan right here."
Exceptional Sound, which does not compromise on music quality. Eargasm Earplugs maintain the full spectrum of sound, so you can savor every note.
They are a comfortable fit so you can enjoy long concerts without discomfort. The universal fit guarantees that you'll hardly notice they're there.
Eargasm offers protection and provides a safeguard for your hearing without sacrificing your music experience. These earplugs offer a high fidelity solution to prevent hearing damage.
Eargasm earplugs for music are reusable earplugs that reduce waste and are easy to clean, saving you money in the long run.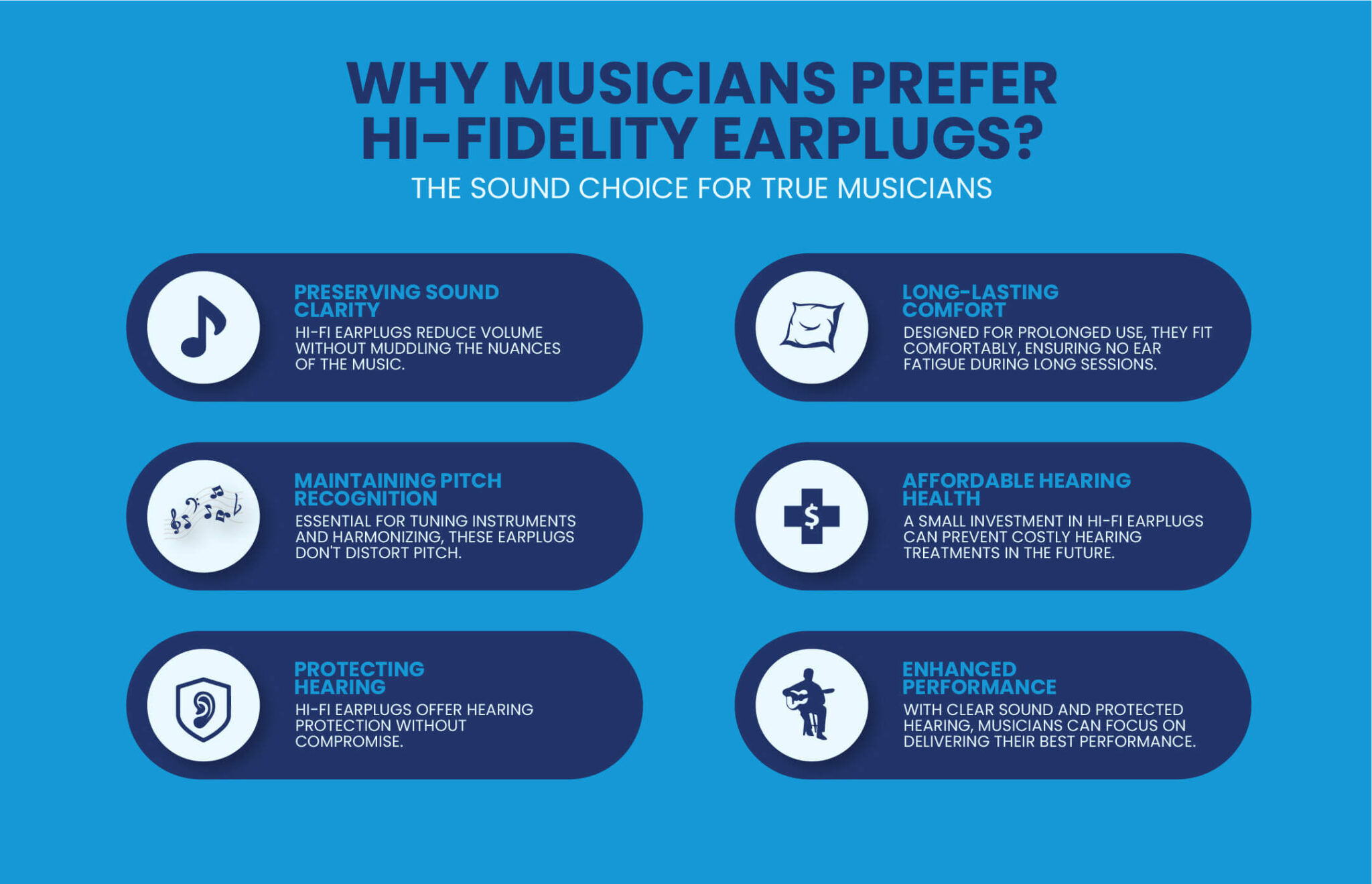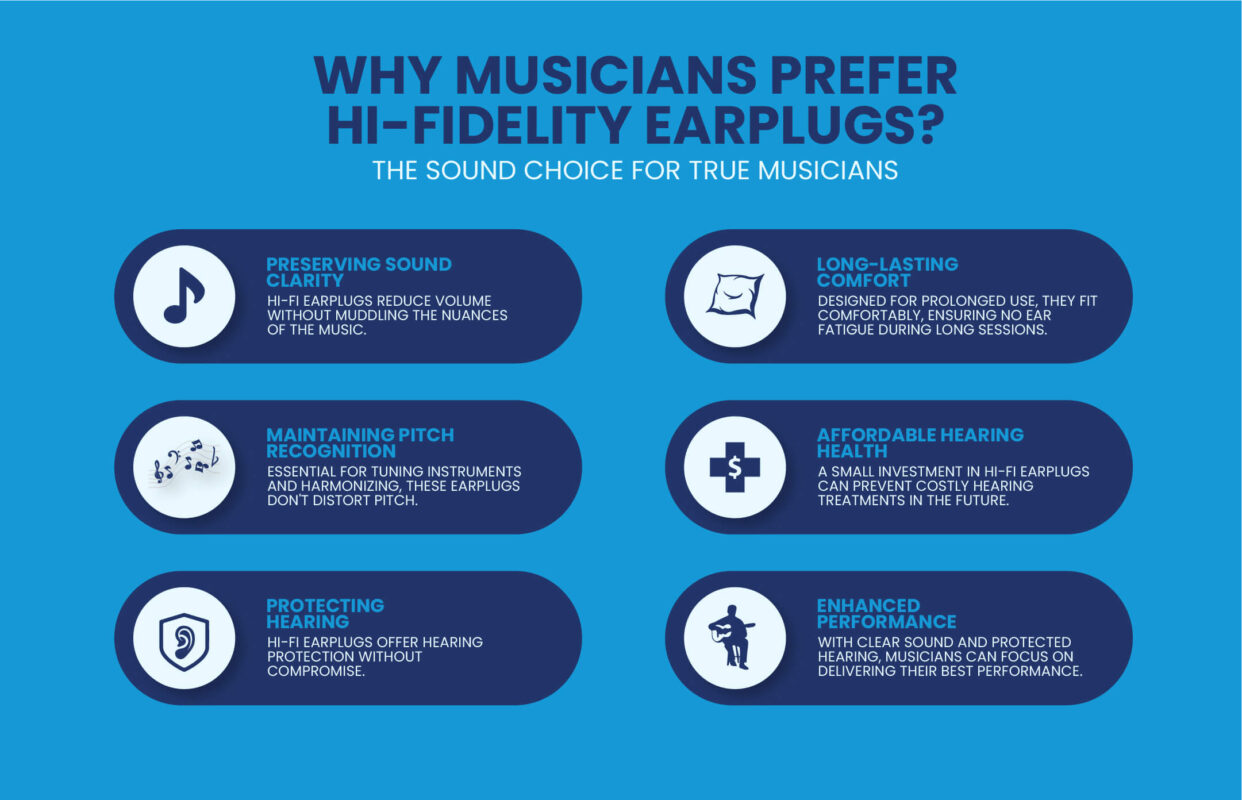 Eargasm Features
Premium Sound Quality Eargasm High-fidelity Earplugs are designed to reduce noise levels while preserving the music's quality. Enjoy clear and crisp sound without distortion.
Universal Fit These earplugs come with two sizes of ear tips, ensuring a comfortable and secure fit for everyone.
Aluminum Case: Store your earplugs safely in the included aluminum case, keeping them clean and easily accessible.
Reusable Eargasm Earplugs are washable and reusable, providing a sustainable solution for your music experiences.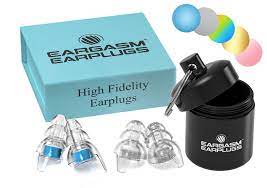 "As a musician who thrives on live performances, protecting my ears is non-negotiable. That's where Alpine MusicSafe Pro Musicians Earplugs come to the rescue. These little wonders let me crank up the volume while shielding my precious hearing. It's like having a volume control for the real world. I can still feel the music's intensity without any distortion. These earplugs are my trusty sidekicks for every gig, keeping my ears happy and my music rocking. Enjoy crystal clear sound with this adaptable hearing protection."
They are hypoallergenic and comfortable. Say goodbye to ear discomfort. Alpine MusicSafe Pro earplugs are designed for long-lasting comfort.
Clean and Convenient: Keep your earplugs clean and accessible with the included travel box, making them ideal for music lovers on the go.
These earplugs cater to a wide range of music enthusiasts and musicians, ensuring versatile hearing protection.
The PartyPlug Pro earplugs feature high quality advanced acoustic filters that maintain music quality while reducing volume.
Adjustable Noise Reduction: The Alpine MusicSafe Pro earplugs offer three interchangeable filters, allowing you to customize the level of noise reduction according to your preference.
High Comfort Level: These earplugs are made from hypoallergenic material, making them comfortable for extended wear.
Storage and Travel Box: Each set includes a convenient and compact travel box to keep your earplugs clean and within reach.
Versatile Application: Suitable for musicians, concertgoers, and music enthusiasts who want to protect their hearing while enjoying music.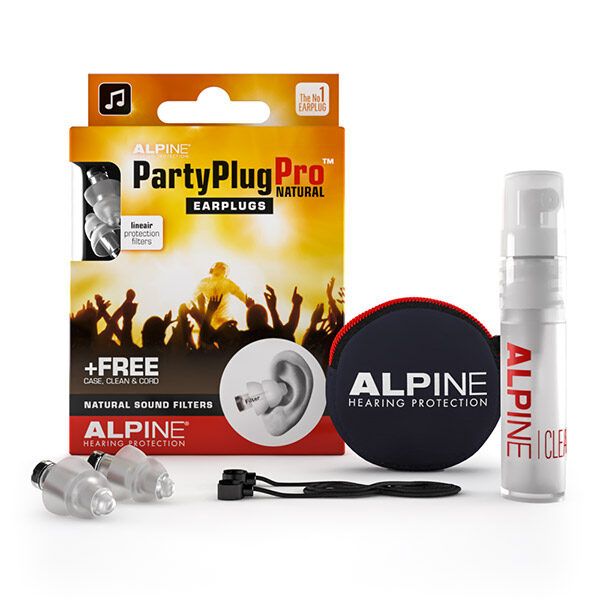 "Alpine Party Plug Earplugs – my trusty sidekicks in the music scene! As someone who works in the music industry and bounces between nightclubs, these earplugs are a game-changer. They tone down the loud beats but keep the groove alive. No more ringing ears or that post-gig fatigue. These earplugs let me enjoy my job and passion without the hearing risk. A backstage essential!"
Alpine PartyPlug Earplugs are designed to lower noise levels while maintaining music's high fidelity, so you can still enjoy clear sound.
Made from soft and durable material, AlpineThermoShape, these earplugs adapt to your ear's shape, ensuring comfort and durability.
They have a practical cord that ensures you won't lose your earplugs, making them perfect for festivals and concerts.
These earplugs can be used multiple times and are easy to clean, reducing environmental impact.
High-Quality Sound: Enjoy the music as it was meant to be heard. These earplugs maintain music quality while protecting your ears.
All Day Comfort: AlpineThermoShape material adapts to your ear, making these earplugs comfortable for long events.
Easy to Carry: Don't worry about misplacing your earplugs. The cord ensures they're always within reach.
Eco-Friendly: Choose a sustainable solution. These reusable earplugs help reduce waste and save you money.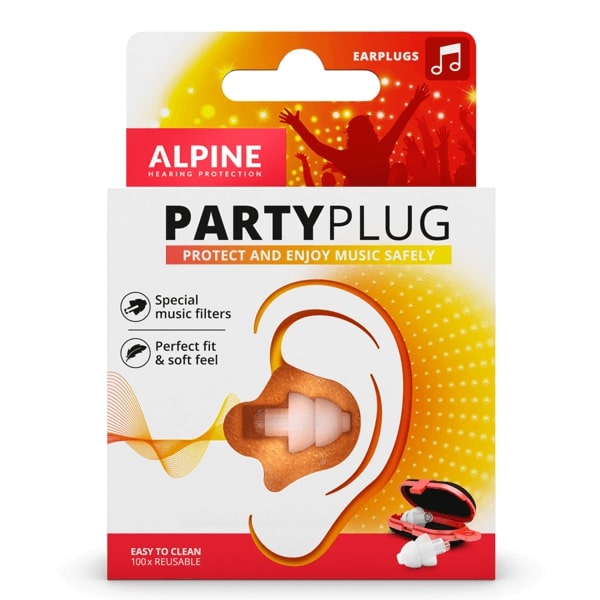 "Earasers Musicians Hi-Fi Earplugs – a live music lover's best friend! These earplugs keep the music crystal clear while taking the edge off the eardrum-rattling decibels. Now, I can rock out at concerts without worrying about ringing ears afterward. They're so comfortable; I forget I'm wearing them. It's a must-have for anyone who craves live music without hearing damage. It's like surround sound for your ears!"
Earasers earplugs provide music integrity so you can enjoy music in all its glory. These earplugs keep the sound quality intact while safeguarding your ears.
These earplugs feature a discreet design that allows you to focus on the music without sacrificing protection.
They are a sustainable choice as they are reusable and washable earplugs that reduce waste and are a cost-effective solution for regular concertgoers.
Noise Reduction: Earasers Hi-Fi Earplugs offer a patented V-filter design that reduces sound levels while preserving sound quality. They provide a clear and natural listening experience.
Comfort: These earplugs are known for their exceptionally comfortable fit, thanks to soft silicone construction. They are available in multiple sizes for a precise fit.
Invisibility: Earasers are virtually invisible when worn, making them an aesthetically pleasing choice for music enthusiasts who want discreet hearing protection.
Durable: They are designed for long-lasting use and can withstand frequent wear and tear.
Musicians' Choice: Earasers are popular among musicians and sound engineers due to their ability to preserve audio quality.
Select the earplugs that match your music preferences and enjoy clear and safe listening experiences with Sleep and Sound's range of high-fidelity earplugs.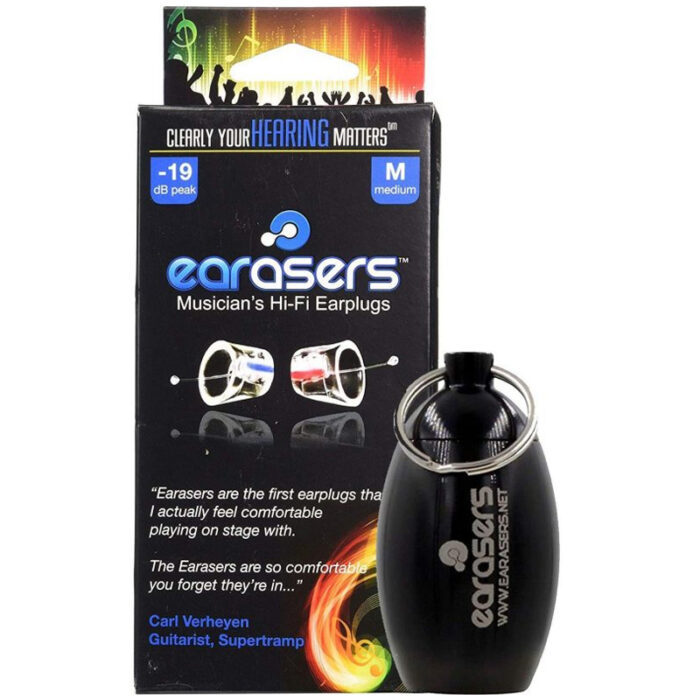 Benefits of Best Hi Fidelity Earplugs
Hi-fidelity earplugs are designed to reduce the volume of sound without compromising on the quality of sound you hear. These earplugs are ideal for musicians, concertgoers, and anyone who wants to reduce noise exposure while enjoying high-quality sound.
By reducing the sound volume, high-fidelity earplugs help prevent hearing damage, tinnitus, and other hearing-related problems.
They also help to reduce fatigue and improve concentration in noisy environments. Additionally, high-fidelity earplugs are comfortable to wear for extended periods and are available in various sizes and designs to suit different needs.
Best Hi fidelity earplugs are designed to reduce volume without sacrificing sound quality. You'll hear the music as intended, only at a safer level.
Earplugs for music provide protection against tinnitus by lowering the volume to safe levels, HI fidelity earplugs help prevent the onset of tinnitus.
High-fidelity musicians' earplugs are reusable and durable. Sleep and Sound's earplugs are made to last, making them a sustainable choice for eco-conscious music lovers.
Summary
When it comes to protecting your hearing without compromising your concert experience, high-fidelity earplugs are the way to go. Don't wait until your ears are permanently damaged; use them now to ensure you can enjoy live music for years to come. Sleep and Sound's range of high-fidelity earplugs offer the perfect blend of sound quality, comfort, and protection because your ears deserve the best.
Remember, the music should be loud, not your tinnitus. Embrace the power of high-fidelity earplugs and keep the music alive while saving your hearing. Your future self will thank you for it! Rock on!
FAQs
How do high-fidelity earplugs differ from regular foam earplugs?
Regular foam earplugs block out a significant amount of sound, often leading to a muffled listening experience. On the other hand, high-fidelity earplugs use special filters to evenly reduce the volume across all frequencies, ensuring a clear and natural sound experience.
Are high-fidelity earplugs reusable?
Yes, most high-fidelity earplugs are designed to be reusable. With proper care and cleaning, they can last for a long time.
Are they suitable for professional musicians?
Absolutely! Many professional musicians use high-fidelity earplugs to protect their hearing during rehearsals and live performances. They allow musicians to hear their instruments and fellow band members clearly, but at a reduced and safer volume.