When it comes to your hearing health, there's no room for compromise. That's why Macks Ultra Soft Foam Earplugs provide some of the highest noise reduction ratings around (32 decibels).
Whether you're trying to get some work done in a noisy office or catch up on some much needed sleep, these earplugs will do the trick. Made with soft foam that moulds to your ear canal, they're also comfortable enough for long-term use.
Macks Ultra Soft Foam Earplugs
These ear plugs provide superior hearing protection for people who work in noisy environments or need to get some sleep despite a snoring partner.
Providing a high noise reduction rating (NRR) of 32 decibels, these quality ear plugs are the number one choice for hearing protection.
Ideal For
Sleeping
Construction – Machinery & Power Tools
Car & Motorcycle Racing Events
Studying
Loud events / Air Shows / Concerts
Snoring Partners
MotorSport Events – Such as Car Racing, V8, Indy Cars, Formula 1, Grand Prix
Monster Truck Events
Power Tools
Concerts & Music Events
Shooting
Great for Blocking All Noise
Whether you find yourself regularly in a noisy work environment surrounded by harmful power tools, or trying to get some much-needed sleep next to a snoring partner. Macks Ultra Soft Foam Ear Plugs will do the trick!
Why You Will Love Macks Ultra Soft Foam Earplugs
High Noise Reduction Rating
These ear plugs have a noise reduction rating of 32db, making them one of the best noise blockers on the market. If you're looking for a way to reduce the amount of noise in your environment, look no further than Macks Ultra Soft Foam Ear Plugs!
Complete Comfort
The Macks Ultra Soft foam earplugs, smooth foam makes them incredibly comfortable to wear for extended periods of time. You'll barely even notice that you're wearing them!
Hypoalergenic
Made with hypoallergenic foam, these ear plugs are perfect for people with sensitive ears.
Noise Blocker
The tight seal created by the soft foam ensures that maximum noise is blocked out, allowing you to protect your ears from harmful damage.
Great Neutral Tone Makes Them More Discrete
Macks Ultra Soft Foam Ear Plugs are a great way to block out unwanted noise. Their neutral colour means they can be worn in any situation, making them more discreet and less noticeable.
High Noise Reduction Rating
No 1 Doctor Recommended Brand for Noise Protection. The highest NRR (Noise Reduction Rating) of any foam ear plug on the market today!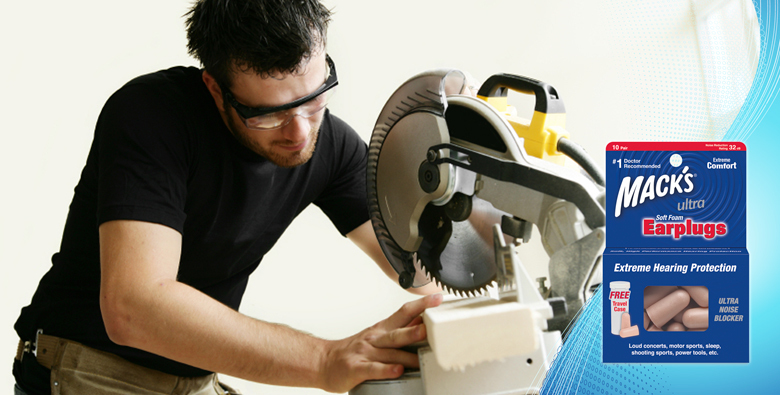 Handy Carry Case
Practical FREE Keychain Carrying Case included with every box of 30 to ensure you don't ever leave home without them. Or keep them clean and accessible in your top drawer.
So affordable, you've no excuse for not protecting your ears with these little beauties!
Customer Reviews
"I have tried many different ear plugs over the years and can say that Macks Ultra Soft Ear Plugs are the most comfortable, long wearing and effective ones I've had for blocking out noise. Many other I've tried don't seem to last as long or feel as comfortable, when you're wearing them all night to block out your wife's snoring you need that! Give them a go!" …Carlton
"Living in an inner city apartment, I could not imagine getting a good night sleep without these little beauties! They are soft, easy to wear and very economical. They are comfortable to wear which is important for me because I wear them for work and at night to sleep. Funnily enough I regularly put them through the wash in my work shirt pocket (accidentally) and they come out new! When I've done that before with other ear plugs they've perished, not that I'm an advocate of doing this to your ear plugs deliberately but it says a lot for the quality." …Anthony
How to Wear
As for all disposable foam ear plugs, ensuring correct insertion will get the best hearing protection and noise blocking ability.
With clean hands, softly roll the ultra soft ear plugs between your thumb and pointer finger, pull ear out and away from the head, insert the ear plug and hold in the ear whilst foam expands into the ear canal.